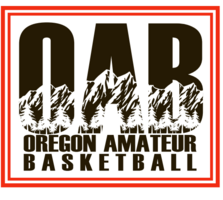 November 17-18, Salem
November 17-18, 2018 Salem, Oregon
Messages
Coach,
One question I hear often is: "What do you tell your officials". This year, I am giving parents and coaches the opportunity to receive the exact some communication that I send to my officials.
I have found that when everyone (coaches, parents & officials) knows what's being communicated and what the expectations are, there is a better understanding in the gym on the weekends.
If this communication is something you are interested in receiving or your parents are interested in receiving, please use this link to subscribe to our list.
Click Here to receive our Referee Communication E-mails
Thank you,
-Nick Larsen
(541) 517-4160

11/14/2018 1:18 PM
Coaches,
The schedule for this weekend in Salem is now posted on our website:Oregon Amateur Basketball

SCOREKEEPERS -Teams must provide scorekeepers at The Hoop. We will waive the admission for 1 spectator per team to keep score. Please have that person check in at the front desk. Admission is waived for 1 scorekeeper per team at The Hoop only

TEAMS THAT MISS A GAME FOR ANY REASON WILL BE DROPPED FROM THE TOURNAMENT WITH NO REFUND

TEAMS WILL PLAY 2 GAMES PER DAY. IF YOU CANNOT FIND BOTH YOUR GAMES, PLEASE CONTACT US.
ONLINE STORE -The latest OAB Gear can be found on our website:http://www.wholesale2uapparel.com/OAB/ Check it out!!!!

ADMISSION -Players and 2 coaches and 1 scorekeeper are admitted free. 3rd coach pays. Adults: $6; Seniors & Youth $5. 10 & under; Free. Cash & Check only.We do not have the ability to take credit/debit.Please make sure your parents are aware of this.
FACILITIES OPEN –Courts will be available for pregame warm-ups 30 minutes before the first game. Do not show up early. You will be denied entry while we are setting up.

DOWNLOAD OUR APP- We will only have brackets posted at facilities for the teams that are playing there. Please advise your families to download our app! It will have the most up-to-the-minute scores and schedules for all divisions. App downloads can be found on our website:http://oabbasketball.com/

As you will note, I am using Exposure Events this year to schedule and run tournaments and am still working out a couple kinks. If you have any issues with the site, please feel free to call me at (541) 517-4160.

TOURNAMENT RULES:
2-16 Minute stop-clock halves. Last 4 minutes of the second half will run if the lead is larger than 15 points. If the lead goes under 15 points, normal stop-clock rules will apply
3-Minute Halftime (Might be cut down if we are behind schedule)
5-Minute minimum warm-up time (Will be extended in necessary to avoid game starting early)
3 Timeouts per game (1 additional per overtime up to a maximum of 3)
5 fouls per player
All Overtimes are 2 minutes
No pressing or Trapping with a 25-point lead
7th & 8th grade Boys use full-sized ball. All other divisions use 28.5 ball. In the event that 6th & 7th grade boys are combined divisions; we will use full-sized ball.
Everything else is NFHS rules
REFEREE ISSUES:

I CANNOT BE MORE CLEAR ON THIS:I NEED OFFICIALS MORE THAN I NEED TEAMS. Parents and coaches are not to confront an official for any reason after the game. Doing so could be a barrier to your programs participation in future events; refunds will not be given in these instances. If you have issues with referees, read below. Make sure your parents have this information. Yes, I will drop teams from tournaments and ban teams from future events for parent conduct.
COACHES -All of our officials are OSAA or NCAA certified. If you have issues with our officials, please note the time of game and court. Call me Monday to discuss the issue. Ido not deal with referee issues in the gym. Do not call me about officials during the weekend; you won't like the answer I give you. I can't waive a magic wand and make them better; nor will I move officials to a different court.

That said, You guys are my eyes and ears and I value your opinion as coaches. I want to have the best referees on the court as possible. I need to know who the weak officials are and who the strong ones are so I know who to retain and who to let go. You have a voice, you just need to use it in the right, respectable way.
PARENTS -If you have an issue with a referee, you must direct it through your coach. Parents or coaches who confront an official after the game will be banned from future games/events.

My staff and I look forward to hosting you this weekend.

-Nick Larsen
Tournament Director
(541) 517-4160
http://www.oabbasketball.com
oregonamateurbasketball@comcast.net

11/13/2018 5:33 PM
Description
QUALIFIER FOR OREGON & WASHINGTON MIDDLE SCHOOL STATE CHAMPIONSHIPS
Tournament
All teams
Boys & Girls: 8th, 7th, 6th, 5th
A/B/C ability level(s)
$250.00 entry fee
4 game guarantee
Exposure Certified event
Location
General Information
*Stop-Clock
*High School Rules
*NFHS or NCAA certified officials
*Great Facilities
---
All event related questions should be directed to Nick Larsen at oregonamateurbasketball@comcast.net or call 541-517-4160.
YOUTH BASKETBALL EVENT, TOURNAMENT AND LEAGUE DIRECTORY
Market your event by submitting it to our directory.
Submit Event