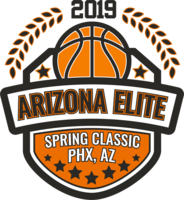 Messages
Mercury & Diamondbacks
Good morning!

I hope that everyone is arriving to Phoenix safely! We wanted to let you know that the Phoenix Mercury will bring a player to our tournament on Saturday around 2pm. Feel free to ask her questions or have your team interact with her.

In addition, the Arizona Diamondbacks have home games this weekend: May 17, 6.40pm. May 18, 7.10pm. May 19, 1.10pm. Chase Field is located right next to the Convention Center.

See you all soon!
5/16/2019 9:00 AM
Tournament Info
Hello! We're excited to welcome you to downtown Phoenix next week!

Here's a bit of information that should get you off to a great start in Phoenix.

Team check-in will be held from 4pm-8pm on Thursday, May 16th in the lobby of the South Hall of the Phoenix Convention Center. Players do not need to come to check-in but ALL coaches listed on the roster need to be present for check-in. Coaches must bring an ID and all coaches must be present to receive a wristband that will allow you to sit on your team's bench. No replacement bands will be given. If lost, you will have to pay the daily entry fee.

There is a 10-minute loading zone outside of the South Hall where you can park for check-in.

Additional check-in will be held on Friday for teams arriving after 8pm on Thursday night. Please allow at least an hour before your game for check-in. Those with 8am games should check-in Thursday night as doors open at 7:30am. There will be no check-in desk Saturday or Sunday.

The main parking for the tournament is the East Garage. There are no in and out privileges so we did our best to schedule your games in close succession with an adequate amount of rest as well.

Tournament admissions is $17/day. You will have the option to buy all 3 days of wristbands at once. Keep in mind that the Convention Center will not replace wristbands if lost.

The team and coach entrance will be labeled and manned by security. There will be a separate entrance for parents and fans. Please stay away from the college coach entrance.

There will be concessions and a coffee shop open in the Hall.

BallerTV will be filming all games.

Stay tuned for more information about entertainment in the area such as attending a Phoenix Mercury practice or going to an Arizona Diamondbacks game.

Please forward this information to anyone you see fit!

Thank you,

Kayla Pedersen
Spring Classic Schedule
The preliminary schedule is out. Please check back again as we get closer to the event in case your games have changed.

Click HERE for the link.


5/6/2019 12:49 PM
BBCS for Spring Classic
Coaches,

We still have about 40 teams that have not opted into our event. Please do so by Sunday evening to assure your place in the Coaches Book. Please make sure that your team name matches the name listed in our event and all coaches and players have approval. We look forward to seeing you soon. Thank You.
5/4/2019 1:18 PM
Spring Classic Rosters
Coaches,

Please make sure you have opted into the Arizona Elite Spring Classic on the BBCS site. The majority of teams have not. Also, check to make sure all rosters are correct with no justification errors and all coaches have been approved. Thank you.
5/2/2019 2:06 PM
Spring Classic Payment
Dear Coaches,

This is a reminder to get your payment for the AZ Elite Spring Classic in by April 30. For those teams that have already submitted payment, thank you.

We look forward to seeing all of you in the Valley of the Sun in 4 weeks!

Sincerely,
Gary Pedersen
4/19/2019 12:15 PM
May 17-19 Hotels
Hello Arizona Elite Spring Classic Teams!

Thank you for registering for our tournament. We're looking forward to welcoming you to Phoenix!

If your team is in need of hotel rooms, there are a handful of hotels offering low rates. Just follow this link:AZ Elite Spring Classic Hotels.

Best,

Kayla Pedersen
Arizona Elite Girls Basketball Club, Inc.
Director of Basketball Operations
4/17/2019 3:03 PM
Description
Welcome to the 2019 Spring Classic. All divisions open to all teams regardless of brand affiliation. Play against the best teams from Adidas, Nike, Under Armour, and more! PBR National scouting service, Baller TV live streaming and more! Entry fee - $795/team (Must be paid by 04/30/2019)
Tournament
All teams
Girls: 11th, 10th, 9th, 8th, 7th
Ability: Elite/Competitive/Developmental
$795.00 entry fee
4 game guarantee
Exposure Certified
Location
PHOENIX CONVENTION CENTER
100 N. 3rd Street
Phoenix

,
AZ
,

85004
Directions
General Information
Welcome to the 22nd annual NCAA CERTIFIED Spring Classic. Games will start all three days at 8:00AM. Event location is the Phoenix Convention Center South Hall. Mandatory coaches-only check-in Thursday from 4:00PM - 8:00PM at location TBD shortly.

All games held at the Phoenix Convention Center.
Four (4) game guarantee.
College and High School referees.
Great hotel selection.
Large on-site food court and 150+ restaurants within walking distance.
Multiple certified trainers.
200+ colleges in attendance in 2018.
STEPS TO COMPLETE YOUR PARTICIPATION:

Register your team on our site. (Registration button above. No rosters)
Pay your team entry fee. (Payment button above)
Book your hotels with this link. HOTEL LINK
Register your team With the NCAA BBCS System- CLICK HERE
Coaches get your NCAA Approval - CLICK HERE (Instructions below)
Coaches get your USAB license CLICK HERE:
Players get your NCAA Approval - CLICK HERE (Instructions below)
-----------------------------------------------------------------------------------------------
Link to general information for Coaches.

COACHES
-
Coaches should RENEW their existing USAB gold license and NOT obtain a new one. If the coach obtains a new license, then it will not auto-validate in the BBCS and will delay their access to the BBCS for 2019.
Domestic Applicant Annual Fees: $58.00 – If registering before January 1, 2019. $68.00 – If registering in January, February, March, May or June. $125.00 – If registering in the months of April or July as these are high volume processing months. International: $77.00 – If registering before January 1, 2019. $87.00 – If registering in January, February, March, May or June. $142.00 –If registering in the months of April or July as these are high volume processing months.
Coaches and athletes should RENEW their previously created BBCS account and NOT create a new account. This is done by logging in to their existing account and updating the information on their profile rather than selecting Register as a New User button.
Link to Athlete Registration Basic Info.

PLAYERS
- All players participating in NCAA-certified events must RENEW their athlete account from the previous year. If you haven't created one yet, then do so. A complete player profile is required BEFORE the athlete can be placed on a coach's bench or a team's roster for a NCAA certified event. To be eligible for NCAA certified events, each athlete MUST RENEW her license if applicable or register as a new user in the BBCS if not done prior. Confirm your registration by clicking the registration link in auto-generated email. Watch the educational video. No more sitting through the same video at every event. Enter school and team information. Accept/Reject invitations from team coach(es) This must be done in order to participate in any NCAA Sanctioned event (including this tournament). All players MUST have this done before the tournament deadline.

-----------------------------------------------------------------------------------------------
ENTRY FEE:
$795 (High School age teams, 15U/17U)
$595 (7th/8th grade division)

ADMISSIONS:
$17/day
There are no tournament passes available.

PARKING: East garage is $12/day (no re-entry) or metered street parking.

NCAA Certified
Verify that this event is NCAA certified by visiting certified basketball events and summer leagues on the NCAA website.
All teams participating at an NCAA certified event must register online prior to reporting to participate in the event. Failure to register and submit all required information will result in a team being denied participation in all NCAA certified events. Coaches are expected to keep their online rosters updated.
All individuals who are involved in coaching activities at a NCAA certified event must renew their USA Basketball Coach License and be approved by the NCAA prior to participation in the event. This must be completed in order to sit on a bench at any NCAA certified event.
---
All event related questions should be directed to Gary Pedersen at gary@arizonaelite.net or call 480-332-9848.