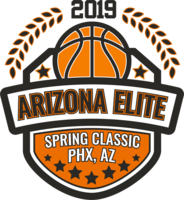 Messages
Mercury & Diamondbacks
Good morning!

I hope that everyone is arriving to Phoenix safely! We wanted to let you know that the Phoenix Mercury will bring a player to our tournament on Saturday around 2pm. Feel free to ask her questions or have your team interact with her.

In addition, the Arizona Diamondbacks have home games this weekend: May 17, 6.40pm. May 18, 7.10pm. May 19, 1.10pm. Chase Field is located right next to the Convention Center.

See you all soon!
5/16/2019 9:00 AM
Tournament Info
Hello! We're excited to welcome you to downtown Phoenix next week!

Here's a bit of information that should get you off to a great start in Phoenix.

Team check-in will be held from 4pm-8pm on Thursday, May 16th in the lobby of the South Hall of the Phoenix Convention Center. Players do not need to come to check-in but ALL coaches listed on the roster need to be present for check-in. Coaches must bring an ID and all coaches must be present to receive a wristband that will allow you to sit on your team's bench. No replacement bands will be given. If lost, you will have to pay the daily entry fee.

There is a 10-minute loading zone outside of the South Hall where you can park for check-in.

Additional check-in will be held on Friday for teams arriving after 8pm on Thursday night. Please allow at least an hour before your game for check-in. Those with 8am games should check-in Thursday night as doors open at 7:30am. There will be no check-in desk Saturday or Sunday.

The main parking for the tournament is the East Garage. There are no in and out privileges so we did our best to schedule your games in close succession with an adequate amount of rest as well.

Tournament admissions is $17/day. You will have the option to buy all 3 days of wristbands at once. Keep in mind that the Convention Center will not replace wristbands if lost.

The team and coach entrance will be labeled and manned by security. There will be a separate entrance for parents and fans. Please stay away from the college coach entrance.

There will be concessions and a coffee shop open in the Hall.

BallerTV will be filming all games.

Stay tuned for more information about entertainment in the area such as attending a Phoenix Mercury practice or going to an Arizona Diamondbacks game.

Please forward this information to anyone you see fit!

Thank you,

Kayla Pedersen
Spring Classic Schedule
The preliminary schedule is out. Please check back again as we get closer to the event in case your games have changed.

Click HERE for the link.


5/6/2019 12:49 PM
BBCS for Spring Classic
Coaches,

We still have about 40 teams that have not opted into our event. Please do so by Sunday evening to assure your place in the Coaches Book. Please make sure that your team name matches the name listed in our event and all coaches and players have approval. We look forward to seeing you soon. Thank You.
5/4/2019 1:18 PM
Spring Classic Rosters
Coaches,

Please make sure you have opted into the Arizona Elite Spring Classic on the BBCS site. The majority of teams have not. Also, check to make sure all rosters are correct with no justification errors and all coaches have been approved. Thank you.
5/2/2019 2:06 PM
Spring Classic Payment
Dear Coaches,

This is a reminder to get your payment for the AZ Elite Spring Classic in by April 30. For those teams that have already submitted payment, thank you.

We look forward to seeing all of you in the Valley of the Sun in 4 weeks!

Sincerely,
Gary Pedersen
4/19/2019 12:15 PM
May 17-19 Hotels
Hello Arizona Elite Spring Classic Teams!

Thank you for registering for our tournament. We're looking forward to welcoming you to Phoenix!

If your team is in need of hotel rooms, there are a handful of hotels offering low rates. Just follow this link:AZ Elite Spring Classic Hotels.

Best,

Kayla Pedersen
Arizona Elite Girls Basketball Club, Inc.
Director of Basketball Operations
4/17/2019 3:03 PM
Click on a division below or search for a team to view the schedule.
---
All event related questions should be directed to Gary Pedersen at gary@arizonaelite.net or call 480-332-9848.