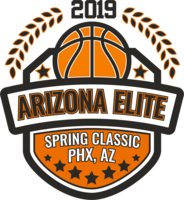 AZ Elite Spring Classic College Coaches
May 17-19, 2019 Phoenix, Arizona
If you are a college coach attending this event please register by filling out the form below.
Attending College Coaches
Benedictine University
Arizona Christian

Arizona State University
Benedictine University
Benedictine University (AZ)

Boise State University
Cal State Fullerton

California Baptist University

California State University, Fresno

California State University, Northridge

California State University, Sacramento
Carroll College
Central College
Chandler-Gilbert CC
Chandler-Gilbert Community College

Colorado College

Colorado School of Mines

Colorado State University

Colorado State University-Pueblo

Cornell University
Eastern Washington
Embry-Riddle Aeronautical University - Prescott

Florida Gulf Coast University

Fort Lewis College

Gonzaga University

Grand Canyon University

Hampton University

Idaho State University

Kansas State University

Knox College

Loyola Marymount University
Montana State University

Northern Arizona University
Northern Colorado

Northwest Nazarene University

Northwestern University

Oregon State University

Pacific University (Oregon)
Pima College

Point Loma Nazarene University

Pomona-Pitzer Colleges
Rocky Mountain
Sacramento State
Saint Mary's College

San Jose State University

Santa Clara University

Seattle University

Stanford University

U.S. Military Academy

U.S. Naval Academy

University of Arizona

University of California, San Diego

University of California, Santa Barbara
University of Colorado

University of Colorado, Boulder

University of Denver
University of Hawaii

University of Idaho

University of Montana

University of Portland
University of Providence

University of San Diego

University of San Francisco

University of Texas at El Paso

University of Utah

University of Washington

University of Wyoming
UNLV
Washington State

Whitman College
College Coach Registration
Success! You have registered for the AZ Elite Spring Classic. Register another coach.
---
All event related questions should be directed to Gary Pedersen at gary@arizonaelite.net or call 480-332-9848.
YOUTH BASKETBALL EVENT, TOURNAMENT AND LEAGUE DIRECTORY
Market your event by submitting it to our directory.
Submit Event