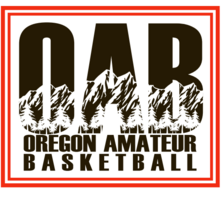 Messages
Sunday Changes
Coach,

I accidently scheduled a division on Sunday night that would have required a team with a 2+ hour commute to play at 6 pm. I had to make some minor changes to a variety of divisions.

No Saturday times are impacted; please note your potential times on Sunday may have changed.

-Nick
1/9/2019 9:20 AM
Schedule Posted
Coaches,
The schedule for this weekend in Woodburn/Aurora is now posted on our website:Oregon Amateur Basketball

PLAYER ELIGIBILITY-Players cannot swing between teams. Everyone is restricted to 1 team only. A younger player may no longer "play up" to an older team and play at his/her grade level on the same weekend. He or she must pick 1 team and play with them all weekend Any exceptions to this must be approved by our office prior to 6 pm Friday night.

ADMISSION -Players and 2 coaches are admitted free. 3rd coach pays; Scorekeeper pays. Adults: $6; Seniors & Youth $5. 10 & under; Free. Cash & Check only.We do not have the ability to take credit/debit.Please make sure your parents are aware of this.

SCOREKEEPERS -All facilities this weekend will provide volunteers to run the clock. These are volunteers from the schools we are using. It is a good idea to have a parent sitting at the table with them keeping their own book to head off mistakes. If there is a discrepancy, the referees are instructed to take input from a book at the table. They are instructed to ignore a book that comes off the bench or out of the stands.

TEAMS WILL PLAY 2 GAMES PER DAY. IF YOU CANNOT FIND BOTH YOUR GAMES, PLEASE CONTACT US.
ONLINE STORE -The latest OAB Gear can be found on our website:http://www.wholesale2uapparel.com/OAB/Check it out!!!!
FACILITIES OPEN –Courts will be available for pregame warm-ups 30 minutes before the first game. Do not show up early. You will be denied entry while we are setting up.

DOWNLOAD OUR APP- We will only have brackets posted at facilities for the teams that are playing there. Please advise your families to download our app! It will have the most up-to-the-minute scores and schedules for all divisions. App downloads can be found on our website:http://oabbasketball.com/

As you will note, I am using Exposure Events this year to schedule and run tournaments and am still working out a couple kinks. If you have any issues with the site, please feel free to call me at (541) 517-4160.

TOURNAMENT RULES:
2-16 Minute stop-clock halves. Last 4 minutes of the second half will run if the lead is larger than 15 points. If the lead goes under 15 points, normal stop-clock rules will apply
3-Minute Halftime (Might be cut down if we are behind schedule)
5-Minute minimum warm-up time (Will be extended in necessary to avoid game starting early)
3 Timeouts per game (1 additional per overtime up to a maximum of 3)
5 fouls per player
All Overtimes are 2 minutes
No pressing or Trapping with a 25-point lead
7th & 8th grade Boys use full-sized ball. All other divisions use 28.5 ball. In the event that 6th & 7th grade boys are combined divisions; we will use full-sized ball.
Everything else is NFHS rules
REFEREE ISSUES:

I CANNOT BE MORE CLEAR ON THIS:I NEED OFFICIALS MORE THAN I NEED TEAMS. Parents and coaches are not to confront an official for any reason after the game. Doing so could be a barrier to your programs participation in future events; refunds will not be given in these instances. If you have issues with referees, read below. Make sure your parents have this information. Yes, I will drop teams from tournaments and ban teams from future events with no refund for parent conduct.
COACHES -All of our officials are OSAA or NCAA certified. If you have issues with our officials, please note the time of game and court. Call me Monday to discuss the issue. Ido not deal with referee issues in the gym. Do not call me about officials during the weekend; you won't like the answer I give you. I can't waive a magic wand and make them better; nor will I move officials to a different court.

That said, You guys are my eyes and ears and I value your opinion as coaches. I want to have the best referees on the court as possible. I need to know who the weak officials are and who the strong ones are. This way, I know who to retain and who to let go. You have a voice, you just need to use it in the right, respectable way.
PARENTS -If you have an issue with a referee, you must direct it through your coach. Parents or coaches who confront an official after the game will be banned from future games/events.

My staff and I look forward to hosting you this weekend.

-Nick Larsen
Tournament Director
(541) 517-4160
http://www.oabbasketball.com
info@oabbasketball.com
1/8/2019 8:28 PM
This Weekend Important
Coach,

Please see the attachment for the list of confirmed teams for this weekend in Woodburn/Aurora. If you are listed on here and you aren't supposed to be, please contact our office by 2 pm Tuesday afternoon. If you know of a team that should be listed on here and isn't please have them contact our office.
SCHEDULE POSTED -I anticipate the schedule being posted very late Tuesday night. If you are a night-owl check before you go to bed. If not, you'll see it first thing Wednesday morning.

SCHEDULE REQUESTS -Teams needing special accomodations can fill those out online:http://oabbasketball.com/time-requests/Please note the system charges $15 to do this. If you have a situation that you feel warrents a refund on that, please shoot us an e-mail for consideration. This is the only way to submit a request. If you wrote it on your application, called me or you e-mailed me, I have probably lost track of it!!!!

VENUES -North Marion High School, North Marion Middle School, Woodburn HS, French Prairie Middle School. There is no way to predict where you will be. You will not have to drive between cities for games on the same day; however games could be in one city Saturday and a different city on Sunday.

HOTELS -If you are needing hotel for this weekend, please contact our partners who have group rates set up for OAB teams:http://oabbasketball.com/loding-information/

My staff and I look forward to hosting you this weekend,
-Nick Larsen
Tournament Director
(541) 517-4160
January 12-13, Woodburn/Aurora offers the following divisions. Any documents can be viewed, printed or downloaded.
---
All event related questions should be directed to Nick Larsen at oregonamateurbasketball@comcast.net or call 541-517-4160.