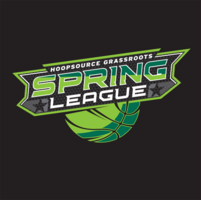 2019: "DROP-IN REGISTRATION" HoopSource Youth Spring League (1st Grade - 8th Grade) * Sunday Games
April 7 - May 12, 2019 Portland Metro, Oregon
Sponsors
Description
Youth: DROP-IN REGISTRATION (HoopSource Spring League) - SUNDAY GAMES: Can't Make the Entire League Season with HoopSource? Let us know the weekends you want to play & we'll get you quality match-ups!
League
All teams
Boys & Girls: 8th, 7th, 6th, 5th, 4th, 3rd, 2nd, 1st, 14U, 13U, 12U, 11U, 10U, 9U, 8U, 7U
Ability: Elite/Competitive/Developmental
$140.00-$560.00 entry fee
2 Game guarantee
Exposure Certified event
Location
General Information
DROP-IN: YOUTH SPRING LEAGUE BREAKDOWN - (SUNDAY GAMES)
League Dates: April 7th - May 12th (5 Weeks of Play - 10 Games)
NO GAMES ON EASTER WEEKEND (4/20 - 4/21)
3 Divisions / Skill Levels: D1 (Elite), D2 (Competitive), D3 (Novice)
Ultimate Parity within each Grade/Age Level
All games played "UNDER ONE ROOF" each weekend
Youth Levels: 1st, 2nd, 3rd, 4th, 5th, 6th, 7th, & 8th Grades (SUNDAY GAMES!)
High School Levels: Frosh, JV, & Varsity (SATURDAY GAMES!)
League will host both BOYS & GIRLS teams
5 Weekends, 2 Games per Weekend = 10 Game Guarantee
Eastside & Westside Gym/Facility locations for easy travel
Registration is based off of the 2018-2019 School Year
Team "Drop-Ins" welcome if you cannot make the full league season
Weekly Standings & Schedules updated online
Jr. NBA Member
The Jr. NBA is the official youth basketball participation program of the NBA. The Jr. NBA includes a free, membership-based program for existing youth basketball leagues/organizations. The membership is to help encourage and support youth basketball participation at the grassroots level and improve the overall youth basketball experience for all participants. The Jr. NBA aims to develop a lifelong passion for the game of basketball in boys and girls ages 6-14 by teaching them the fundamentals of the sport while instilling core values including teamwork, respect and sportsmanship.
THE JR. NBA, NBA, AND NBA PROPERTIES DO NOT IN ANY WAY CONTROL OR OPERATE THE ACTIVITIES OF ANY JR. NBA LEAGUE OR TEAM.
---
All event related questions should be directed to HoopSource Basketball at contact@hoopsourcebasketball.com or call 503.512.9197.
YOUTH BASKETBALL EVENT, TOURNAMENT AND LEAGUE DIRECTORY
Market your event by submitting it to our directory.
Submit Event