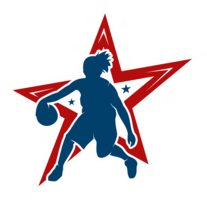 ALWAYSLIVE : Future Stars Georgia
February 9, 2019 Evans, Georgia
Description
You don't want to miss this ONE DAY EVENT - Saturday, February 9, 2019!!! ALWAYSLIVE : FUTURE STARS GEORGIA is open to Girls Grades 6th-8th in the Southeastern Region! $85 Registration Fee Includes: NBA Style Testing for Measurements, Speed, Vertical, Etc. with B3 Training * Skill Work * Players Compete Against TOP Competition * Earn a Chance to be Invited to Future Stars USA (61 (Over 30 Power 5) D1 Schools Attended Last Year!!!) * Recruiting Session for Parents * Harry Elifson CEO/Founder of PASS Scouting Service and Future Stars USA will be on hand evaluating!
Camp/Clinic
All individuals
Girls: 8th, 7th, 6th
A/B ability level(s)
$85.00 entry fee
Location
General Information
ALWAYSLIVE events are covered by the ALWAYSLIVE Service. Games will be videotaped, statted and player data will be collected to create NCAA-compliant ALWAYSLIVE Player Profiles on the online ALWAYSLIVE platform. ALWAYSLIVE Player Profiles will be provided to each player (14U and above) free of charge. Players can log on, claim their profiles, add their own data and share their profiles with friends, family and coaches.
The ALWAYSLIVE Player Profiles will also be made available to NCAA organizations, coaches, recruiters and scouts. ALWAYSLIVE maximizes the recruiting exposure and visibility of prospective-student-athletes pursuing college scholarships and other athletic advancement opportunities.
The ALWAYSLIVE platform provides college coaches and recruiters year-round access to NCAA-compliant player profiles and game performance data. Why should players limit their advancement opportunities to the few periods a year the NCAA allows in-person viewing of games and personal contact when they can be available 24x7x365 with ALWAYSLIVE.
---
All event related questions should be directed to Harry Elifson at harry@preferredathlete.com or call 561-859-6506.
YOUTH BASKETBALL EVENT, TOURNAMENT AND LEAGUE DIRECTORY
Market your event by submitting it to our directory.
Submit Event