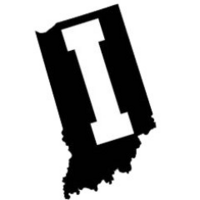 2019 IYBL Winter League Schedule
January 5 - March 2, 2019 Westfield, Indiana
Messages
Coaches,
We will not be canceling or delaying games on Saturday unless the state declares a state of emergency and shuts down the interstates and roads around Westfield. If we do cancel you will get an email like this very same on in the morning.
If you can not get to your games make sure you email myself so I can let your opponent know and they are not traveling here for a game that isnt going to be played.
Also, to claim your team you go into the app and follow your team. Under the schedule widget you go to teams and can clam it at the bottom.
Justin

1/11/2019 1:47 PM
Coaches,
Just a few things about scheduling.
1. Please "Claim" your teams so you will be able to receive notifications for schedule changes. That is how I will notify you of a schedule change.Your schedule could change so please check it regularly later in the week, including Friday morning.
2. Please don't cancel late in the week. It is an inconvenience for myself and your opponent if you do this at the last minute and most Friday's I don't have time to check my email all day and make last second changes.
3. If you have schedule requests, please send them to me and not Evan, Andrew or Braden. They don't need extra emails and they just have to forward them to me anyway.
4. After the schedule is posted, it will be very hard to change games as we have almost 400 teams and very rarely have any open courts before 5 pm each week.
5. I will work with you as best I can, but remember any changes after the schedule is posted effect several dozen people so please be respectful and try to make your games when they are scheduled.
Thanks,
Justin

1/9/2019 10:47 PM
Standings
No pool found for this division.
* Game(s) won't count against standings
Schedule
No games were found scheduled.
* Games won't count against standings
Brackets
No brackets found in this division.
---
All event related questions should be directed to Justin Bates at jbates@pacersac.com.
YOUTH BASKETBALL EVENT, TOURNAMENT AND LEAGUE DIRECTORY
Market your event by submitting it to our directory.
Submit Event