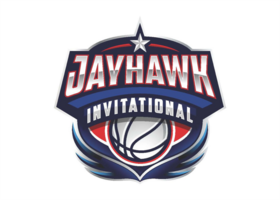 Jayhawk Invitational
April 26-28, 2019 Olathe, Kansas
Messages
IMPORTANT
PLEASE READ THE FOLLOWING INFORMATION CAREFULLY AS IT PERTAINS TO TIMELY AND IMPORTANT TOURNAMENT INFORMATION
April 26, 2019
Players, Coaches, Fans, Family & Friends:
It is our pleasure to host the NCAA certified (15-17U) Jayhawk Invitational in Olathe & Overland Park Kansas. Over 100 teams, from all over the country, are participating and feature some very prominent high school basketball student athletes. With recent NCAA changes we have combined The JIT with the Jerry Mullins Jr. College event to try and maximize visibility and exposure for as many teams and kids as possible.
Our 12u -14U tournament is not NCAA certified and will be played at the New Century Field House in Gardner Kansas. This year we will have 40 younger division teams competing for a championship.
We hope you enjoy your stay in Kansas andTHANK YOUfor participating in the 2019 Jayhawk Invitational.
Sincerely,
Roger A. Morningstar
Team Check in:
IMPORTANT:Team Check In: All 15U-17U teams must check in at theTeam Entranceto Olathe East High School on Friday, April 26. Check in will open at 3pm. We suggest that all teams check in prior to 5pm as games start at 6pm sharp.
Note: No players are allowed to be present at check in for the 15-17U divisions. No activity, including warmups can start until 6pm. No exceptions.
All 12U-14U teams must check in at New Century Field House on Friday, April 26 prior to 5pm. Check in will open at 3pm. Only one coach will need to check a 12U-14U team in. Players are not required to be there. None of the NCAA required information is necessary for 12U-14U divisions.
Allcoaches (no exceptions) have to be present at check in (No Players)Make sure you bring your ID and be prepared to go over your roster and certification numbers.Once your info has been confirmed you will be cleared to participate.
All NCAA required information will have to be in order at the time of
check in or you will not be allowed to participate.
A team coach can edit a ROSTER until 11:59 pm the day before the event. (if adjustments are made after April 24th they will not make the college coaches book. ALSO, it is the coach's responsibility to correctly identify all athletes and their correct jersey numbers!
Make sure that all of the roster information you submitted on the NCAA website is accurate. Please double check this as it is very important. Coaches must have a valid coaches number.
Game Scores & Bracket Updates:
All tournament game scores and brackets will be updated on the basketball exposure events app, which is free in the app store or by going to jayhawktournaments.com and clicking on the schedule tab. This will allow you to get "real time" updated scores to track division results, location of next game and opponent. (format is smart phone friendly)
Schedule:
The tournament schedule, including brackets, will be posted on jayhawktournaments.com (Jayhawk Invitational) on Wednesday April 22.Please make sure you check the schedule frequently and especially prior to your games for any changes or adjustments that may have been made.You are responsible for knowing where to go and when.
Gym Location:
All 15U-17U games will be played in Olathe & Overland Park Kansas. All 12U-14U games will be played at New Century Field House in New Century (Gardner) KS. A complete list of facilities and addresses can be found on jayhawktournaments.com
Game Balls:
The referees will choose a suitable game ball from one of the participating teams for each game.
In the 12U division, if both coaches agree to play with the smaller ball that will be acceptable. If both coaches don't agree we will use the larger ball.
Admissions:
Teams:
Coaches in all divisions will receive their passes at check in. Players will be admitted with their uniform. All others have to pay the tournament admission fee.
All Others:
Friday: $10 Saturday: $15 Sunday: $15 Tournament Pass: $25 Under 5: Free
Wristbands must be worn at all times to gain admittance.
Game Rules:
Game rules are posted on the scorers table of each court and at jayhawktournaments.com
Tournament Shirts:
Jayhawk invitational T-shirts are available at either Olathe East or New Century Field House for $15. We have a limited supply, they will go quickly.
Attachment
4/24/2019 3:27 PM
Description
The Jayhawk Invitational is going into its 23rd year and offers a well organized and run event, great competition from around the country, and a high degree of visibility and exposure. The Jayhawk Invitational will be held during the NCAA spring evaluation period. The tournament will be attended by college coaches and some of the most well known talent evaluators in the US, including scout.com, rivals.com, espn.com, Mullen's Sports, and a host of others, all eager to report on the play of the top teams and prospects or to discover a "break out" player that might come into his own during the event. The evaluation reports make their way onto the desks of the best college programs in America to help in the recruiting process. Note: New this year, the Jayhawk Invitational is NCAA certified. The tournament will have two age groups: 15u - 17u (NCAA certified ) with games located at Olathe High Schools and 11u - 14u at New Century Fieldhouse. Register early, spots will fill up fast - these will be sold out events!
Tournament
All teams
Boys
entry fee
3 Game guarantee
Location
General Information
The Jayhawk Invitational will host approximately over 80 teams total, so don't miss out. This event will ensure some of the best competition in the country.


THE JAYHAWK INVITATIONAL
April 26th - 28th

15u - 17u - REGISTRATION IS FULL!
Olathe High Schools
Olathe, KS
**NCAA certified**

11u - 14u -
New Century Fieldhouse
551 New Century Pkwy, New Century, KS


NCAA Certified
Verify that this event is NCAA certified by visiting certified basketball events and summer leagues on the NCAA website.
All teams participating at an NCAA certified event must register online prior to reporting to participate in the event. Failure to register and submit all required information will result in a team being denied participation in all NCAA certified events. Coaches are expected to keep their online rosters updated.
All individuals who are involved in coaching activities at a NCAA certified event must renew their USA Basketball Coach License and be approved by the NCAA prior to participation in the event. This must be completed in order to sit on a bench at any NCAA certified event.
---
All event related questions should be directed to Roger Morningstar at jayhawktournaments@gmail.com or call 785-423-0577.
YOUTH BASKETBALL EVENT, TOURNAMENT AND LEAGUE DIRECTORY
Market your event by submitting it to our directory.
Submit Event