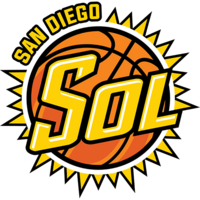 Summer Sensational Schedule
June 15-16, 2019 San Diego, California
Messages
Coaches and Administrators,
The Summer Sensational is just a few days away and we cannot wait to host you and your teams. We need your help to make the tournament run smoothly. Please take the time to review the information below and relay it to your coaches, players and families.
Important Notes:
The Tournament Schedule (attached) is FINAL!

Tournament Rules (attached).

ADMISSION: General $10, Seniors $8, Children 6 and under FREE, NO WEEKEND PASS, ONLY 1 DAY PASS, WORKS FOR ALL LOCATIONS

VENUES (information attached) Alliant International and Play by Play.

CHECK IN is at Alliant DOORS WILL OPEN AN HOUR BEFORE YOUR FIRST GAME TO COMPLETE THIS PROCESS. IF YOUR ROSTER IS NOT COMPLETE YOU CANNOT PLAY YOUR GAME. All coaches must check-in at on behalf of their teams BEFORE their first game with a PRINTED ROSTER (attached). ALL PARENTS NEED TO SIGN FOR THEIR CHILD!! No more than three coaches are allowed per team.

Provide proof of age/grade for each player BEFORE they are allowed to play. (Examples are birth certificate, report card, school ID and passport) IF YOU DO NOT HAVE PROOF OF AGE/GRADE FOR A PLAYER THAN THEY CANNOT PLAY IN THE GAME. NO EXCEPTIONS!!!

Please take a moment to review our attached 'Respect the Game' sportsmanship policies (attached).

PLAYSIGHT- A reminder that all games played at Alliant will be live streamed and saved for Video On Demand at https://web.playsight.com/facility/san-diego-sol-basketball. If you have any questions, please email Coacharmstrong@sandiegosol.com
Have a blessed day,
Jennie Harris
8587401025
coachharris@sandiegosol.com

6/12/2019 9:22 PM
Schedule
No games were found scheduled.
* Games won't count against standings
Brackets
No brackets found in this division.
---
All event related questions should be directed to Jennie Harris at coachharris@sandiegosol.com or call 858-740-1025.
YOUTH BASKETBALL EVENT, TOURNAMENT AND LEAGUE DIRECTORY
Market your event by submitting it to our directory.
Submit Event