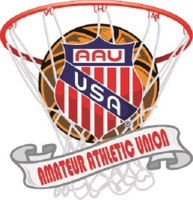 Battle in the Burg "The Sequel"
February 23-24, 2019 Roseburg, Oregon
Messages
Please double check the schedule change. We just got notified that one of the High School Basketball Teams has the gym reserved so we had to schedule around it. Sorry for any inconvenience. Thanks again everyone for playing

Fred Banks
541-954-1379

2/22/2019 10:00 AM
Coaches,
Please let your players, families, and friends know the following:

Players & Coaches - All players and coaches must have current AAU cards which must be submitted to the Tournament Director prior to the first game.
Admission – Players and two coaches per team are allowed free admission. All other team personnel and fans will be charged admission. Admission is cash only. The tournaments are fundraisers for local high school programs.
Concessions – No outside coolers are allowed into the tournament. Players may bring in their own beverages. There is a concession stand at the tournament. Again, this is a fundraiser for local high school programs. Please respect this and support the programs.

Referees - Under no circumstance is a parent or coach to approach officials at any time. Parents, please direct your complaints through your coach. Most coaches feel the officials do a great job. Coaches, if you have a problem with an official, please report the incident and the official to the tournament director.

Scorekeepers & Clock - Each team must provide one scorekeeper and/or one clock person. First team on the schedule is the Away team, unless otherwise noted. If your team does not have a scorekeeper sitting at the table, complaints regarding scorekeeping are unwarranted.

Press Rule - Teams ahead by 20 points or more may not press. If the lead drops below 20 points, normal rules will resume.
1st Offense = Warning
2nd Offense and all additional offenses = Automatic 2 points

Running Clock - If there is a 20 point lead in the 2nd half, a running clock will be administered. Once started, it remains a running clock (with the exception of injuries or time outs).

Tie Breakers - According to Official 2018 AAU Boys' Basketball Rule Book
*Head to Head
*Maximum 15 point differential
*Three way tie = total point differential between the teams involved in the tie

Game Length
2nd -5th Grade **14 Minute Stop Clock each half
6th - 8th Grade *15 Minutes Stop Clock each half

*2 Full Time Outs per game (TOs do not carry over to OT)
*1 Full OT time out
*Sudden death after 1st OT. First team to score is the winner.
Ball Size
*2nd – 6th Grade uses a 28.5" basketball
*7th Grade and older uses a standard size men's basketball
**In the event of a 6th grade team playing in the 7th grade division, the game ball shall be the standard size men's basketball unless it is agreed between opposing team coaches to use the small size ball.

DOWNLOAD THE APP. Search Hoop Oregon to keep updated on all game times, scores, and tournament events.
Fred Banks
HoopOregon.com
541-954-1379 cell

2/21/2019 5:05 PM
Description
Added because of Popular demand.
Tournament
All teams
Boys: 8th, 7th, 6th, 5th, 4th
Girls: 8th, 7th, 6th
A/B/C ability level(s)
$175.00 entry fee
3 game guarantee
Location
---
All event related questions should be directed to Fred Banks at fred@hooporegon.com or call 541-954-1379.
YOUTH BASKETBALL EVENT, TOURNAMENT AND LEAGUE DIRECTORY
Market your event by submitting it to our directory.
Submit Event