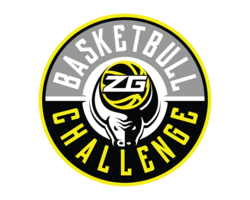 Basketbull
presents
BasketBull - ZG Challenge - Summer Series I Teams
Messages
NCAA Check-In
Coach,

Please arrive about at least 30-45 minutes before your 1st schedule game to check your team in with the NCAA mandatory check-in.

We will need your entire team together for the check-in, which should only take about 10 minutes. We will just need to confirm that every player participating is in the NCAA BBCS system.

Thank you.

BasketBull Staff
7/10/2019 12:29 PM
Site Directors/Trainers
Please find contact information for this weekend's tournament:

Site Directors (Dana Barros/Mass Premier)

Justin Perron - 508.212.4986

Athletic Trainer (Dana Barros/Mass Premier)

Nate Dore - 508.642.5383 (both days)

You can also reach BasketBull main # at 413-382-0272
7/11/2019 9:56 AM
Friday Game Site
Reminder to all teams playing in the Summer Series I event July 11-12. All games will be played at Mass Premier Courts in Foxborough today.



7/12/2019 8:34 AM
Mass Premier CT #'s
Court #'s for Mass Premier are already labled on the walls. The schedule shows courts 1-4 being used.

Follow the court assignments below:

CT 3 (schedule shows CT 1)
CT 4 (schedule shows CT 2)
CT 5 (schedule shows CT 3)
CT 6 (schedule shows CT 4)



7/12/2019 8:38 AM
The following teams are officially participating in the BasketBull - ZG Challenge - Summer Series I.
Please note some teams may not be present yet. Click on the team to view more details.
---
All event related questions should be directed to Colin Tabb at CTabb@Basketbull.org or call 4133820272.