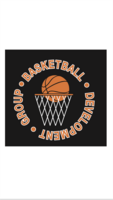 19th ANNUAL WILDWOOD "BATTLE ON THE BOARDWALK" Schedule
June 22-23, 2019 WILDWOOD, New Jersey
Messages
COACHES PLEASE SHARE THIS INFORMATION WITH YOUR PARENTS.
Coaches,
The 19th annual Wildwood Battle on the Boardwalk schedule should be posted on the www.bdghoops.com and Exposure Events app by Wednesday June 19th. You will be able to track the progress and get updates by using the Exposure Event app. To follow the event make sure you go to www.bdghoops.com website and click onto the TOURNAMENT BUTTOM which is in the middle of the home page. Once the page opens you will see the link for the schedule and the rules highlighted in bright yellow.
Here are a few things of interest:
*Once again Morey's (Water Parks and AMUSEMENT Piers) has partneredwith us to provide Discounts for all of the teams that registered for our tournament. Here is the link for the discounts:
Https://www.moreyspiers.com/battleontheboardwalkThe link will stay up all weekend so you can visit the site at your convenience.
*If any of your parents are having problems finding rooms please make sure you pass on the following information. Visit www.wildwoodlodging.com or call direct the Greater Wildwood Hotel & Motel Association at 609-522-4546. They are wonderful to work with and they do not charge for their service.
*Once again our coordinator Karen Gulla will chart the progress and have the display board available in the Wildwood Crest Pier (our home base facility) located at 5800 Ocean Ave Wildwood Crest. She will be updating the Tournament Board and tracking all age divisions. If you have any questions she can be reached at this number 609-405-5252.
*Our Director Steve Horsley will be updating the Exposure Events app so everyone can follow the status of the tournament. Coaches can reach Director Horsley at this number 856-278-1508.
*Tournament admission will be weekend pass only ($15 for a Adult weekend pass and $8 for a children under 10 years weekend pass). Everyone will be playing games on both days Saturday and Sunday so the weekend pass will be the only Tournament admission. All Players MUST BE IN THEIR TEAM UNIFORMS to enter the facilities for free. Each REGISTERED TEAM will be allowed 2 (TWO) COACHES PASSES, NO EXCEPTIONS.
Wristband must be worn at all times to enter into any facility. No wristband you will be charged the admission fee.
*Every year we host a 3 Point Shooting Contest on Friday night at the Wildwood Crest Pier Recreation Center in Wildwood Crest which is located at 5800 Ocean Ave. The contest will start approximately at 6:45pm. Every Team that is entered into the tournament will have 1 free shooter. The free shooter will be designated by the teams head coach and must register before the contest. Any additional shooters will be charged a $10 fee to enter the contest. This fee is charged so we don't have 800 to 1000 players in a shooting contest.
Here are the rules of the 3 Point Shooting Contest:
*All Shooters must be on a registered Tournament Team.
*The Shooter may only shoot in 1 age division.
*All Players must shoot all of their shots in 1 minute.
*All Players must shoot behind the 3 point line.
*Each player must shoot 20 shots- 4 balls from 5 different floor locations.
*Three Balls from each shooting location will be worth 1 point and 1 designated ball from each shooting location will be worth 2 points for a total of 25 point.
*The 2 Point Balls will be specially markedand called MONEY BALLS.
*Scores will be totally and announced after each shooter is finished.
*Every age division will have a Champion who will be awarded a trophy.
*Each age division champion will have the opportunity to represent their age group in the Grand Championship shoot out.
*The Grand Champion will be awarded a Grand Championship Trophy.
*This year we are adding a HOT SHOT contest. We will be running the Hot Shot contest at the same time and place as the 3 Point Shooting contest which is held at 5800 Ocean Ave in the Wildwood Crest Recreation Pier.The contest will start at approximately 6:45pm and only registered team players are allowed to participate in the Hot Shot event. All registered teams will be allowed one free Shooter. All other shooters will be charged a $10 fee to enter the contest. The Hot Shot Rules will be available at the event.
* You can register your shooters on-line by going to www.bdghoops.com and using the 3 Point Shooting and Hot Shot contest Link.
ADDITIONAL INFORMATION:
*Please try to arrive 30 minutes before your scheduled game time.
*Any team that does not return for their Sunday games will not be allowed to participate in next year's Wildwood Battle on the Boardwalk Tournament.
*We will have concession stands in each facility so drinks and snacks will be readily available for purchase.
We sincerely hope everyone has a great time and enjoys the Wildwood Experience.
Good Luck!
Best Swishes!


Jim Gulla
Club Director

Ed Bond
Assistant Director

Steve Horsley
Assistant Director

Christopher Gulla ESQ
Assistant Director

6/18/2019 12:03 AM
Standings
No pool found for this division.
* Game(s) won't count against standings
Schedule
No games were found scheduled.
* Games won't count against standings
Brackets
No brackets found in this division.
---
All event related questions should be directed to JIM GULLA at jpgulla@verizon.net or call (856) 583-0535.
YOUTH BASKETBALL EVENT, TOURNAMENT AND LEAGUE DIRECTORY
Market your event by submitting it to our directory.
Submit Event