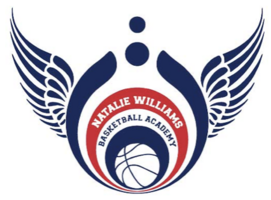 Description
NWBA Fall League 2019 Girls Youth & High School Teams | September 21st - October 26th | Girls 3rd/4th, 5th, 6th, 7th, 8th, 9th, HS Sophomore, HS JV, HS Varsity, HS Club | D-1, D-2, and D-3 Levels | Contact Natalie Williams - NatWillbball@gmail.com | $550.00 (HS Discounts on 2 or more teams )| 7 Game Guarantee. Top 4 teams playoff | Registration Deadline: September 16th | Game Day: Saturdays | Location: Sport City (Draper) l | Exposure Certified Event | HS teams do not need AAU #'s will need to have waiver signed prior to first game. All Coaches WILL need an AAU #.
League
All teams
Girls: 12th, 11th, 10th, 9th, 8th, 7th, 6th, 5th, 4th, 3rd
Ability: Elite/Competitive/Developmental
$550.00 entry fee
7 game guarantee
Location
Sport City
757 West 11400 South
Draper

,
UT
,

84020
Directions
General Information
Roster Restriction: Players can only play on ONE team in each age division (unless two age divisions are combined).

Games: 6 pool games - top 4 teams in each division have a play off. (7 game guarentee)

Game Site: Sports City (Draper) 757 West 11400 South

Game Days: Saturday

Cost: $550 per team / HS Teams $550 for 1st team, $450 on all other teams from your school Freshman-Varsity Division.

Payable by check: To Natalie Williams Inc. (P.O. Box 1264 Riverton, Utah 84065)
Pay by Venmo: @NWBAteams
Payment can also be delivered in a sealed envelope to Sports City front desk, Attention to: Natalie Williams.

Game Rules: 17 mins. running clock - stopped clock at last 2 mins. each half and on shooting fouls. Clock continues to run if score is +25 for a team.


AAU CARD & ROSTER INSTRUCTION
The official Utah AAU team roster is required for participation in all NWBA Events. All coaches sitting on the bench must have a current AAU membership to ensure that all coaches have passed the AAU background check process.

You will need your players' names, birthdates, AAU #'s and jersey numbers along with coaches names and AAU #'s to complete the AAU roster. You can update at any time. Email your completed roster to natwillbball@gmail.com


Access the AAU roster info and check-in protocol on PlayHoops
Access the AAU roster form at PlayHoops
Be sure to print out multiple copies of the scoresheet, and print an official roster to hand into the site director on your first day.
Apply for AAU memberships at www.aausports.org
---
All event related questions should be directed to Natalie Williams at NatWillBBall@gmail.com or call 801.414.8449.