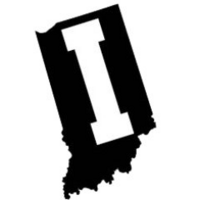 2019 IYBL Fall League Teams
October 26 - December 22, 2019 Westfield/Noblesville, Indiana
Messages
We WILL be having games on Nov. 30. If you can NOT play that weekend you need to let me know ASAP otherwise you will be on the schedule.
Also several coaches have asked. The top team on the app is the home team.
Thanks,
Justin

11/9/2019 2:08 PM
Coaches,
If you have schedule requests you need to get them to me as soon as possible. If you are sending schedule requests DO NOT send them to Evan. All he does it forward them to me and sometimes they get lost in transition. Im getting about 50 emails per day so be patient if you send me a request it might be the end of the day before I can get back to you. Also remember our deadline for changing games each week is Thursday at Noon so before that please check your schedule because your games might have been moved. You should also get a notification if your game changes.
Thanks,
Justin

10/30/2019 11:51 PM
The following teams are officially participating in the 2019 IYBL Fall League .
Please note however, some participating teams may not be present yet. Click on the team to view more details.
To receive updates for a participant navigate to the participants profile and follow instructions under notifications.
1/2nd Grade Boys
3rd Grade Boys
4th Grade Boys
5th Grade Boys
6th Grade Boys
7/8th Grade Boys
Girls Divisions
---
All event related questions should be directed to Justin Bates at jbates@pacersac.com.
YOUTH BASKETBALL EVENT, TOURNAMENT AND LEAGUE DIRECTORY
Market your event by submitting it to our directory.
Submit Event