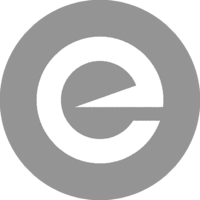 Messages
Admission
Admission
friday $10 kids $5
saturday $15 kids $5
sunday $10 kids $5

friday weekend pass $25
saturday weekend pass $20

4/30/2021 1:32 AM
Schedule update
Schedule has been updated.
4/29/2021 11:19 PM
Description
Come and Qualify for KB Sports National Championship June 24- 27, 2021 National Championship Rings/Crystal Basketball Trophy 1st/2nd Place Awards for Gold & Silver winners, All Tournament Player, Tournament MVP.. KB Sports basketball tournaments offered to all levels of travel teams in the Southeast Region. Teams will compete in excellent local facilities, against a range of teams and levels, in a well organized, family friendly environment for affordable prices for both teams and spectators.
Tournament
All teams
Boys & Girls
Ability: Elite/Competitive
$225.00 entry fee
3 game guarantee
Exposure Certified
Location
General Information
3+ Game Guarantee. Every team will get pool play plus a full bracket
USA Tournament Alliance
The USA Basketball Tournament Alliance is a network of tournaments recognized by USA Basketball for their commitment to youth basketball standards and guidelines. Any 5x5 youth basketball tournament in the United States is welcome to apply to join the tournament alliance.
USA Basketball Tournament Alliance Requirements
Tournament primary contact and on - site tournament director must obtain a USA Basketball Coach License(either Gold or Associate license) prior to submitting application and maintain good standing throughout the tournament.
Agree to abide by USA Basketball/NBA playing standards and guidelines
Require all coaches and bench personnel at tournament to obtain a USA Basketball Coach License (either Gold or Associate license)
Participate on conference calls and communicate with USA Basketball, as needed.
Submit a $1000 placeholder fee, which is fully refundable after successful completion of tournament under agreed upon standards.
Full list of standards and requirements detailed in application and requires acknowledgement by signature.
Jr. NBA Member
The Jr. NBA is the official youth basketball participation program of the NBA. The Jr. NBA includes a free, membership-based program for existing youth basketball leagues/organizations. The membership is to help encourage and support youth basketball participation at the grassroots level and improve the overall youth basketball experience for all participants. The Jr. NBA aims to develop a lifelong passion for the game of basketball in boys and girls ages 6-14 by teaching them the fundamentals of the sport while instilling core values including teamwork, respect and sportsmanship.
THE JR. NBA, NBA, AND NBA PROPERTIES DO NOT IN ANY WAY CONTROL OR OPERATE THE ACTIVITIES OF ANY JR. NBA LEAGUE OR TEAM.
---
All event related questions should be directed to Kenneth Tarver at info@kbsports.net or call 706-993-8272.