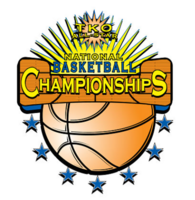 Total Knock Out National Championships
May 22-25, 2020 Memphis, Tennessee
Sponsors
Description
Overview The T.K.O. is a 64-team per division, Pool play to a single-elimination event for $1Thousand. Entry is open to ALL 6th, 7th, & 8th grade boys & girls teams NOW for the $1 Thousand prize, 2nd, 3rd, 4th, 5th, 9th, 10th & 11th grade boys and girls teams are WELCOME to enter this events also. Games will air on TwinSportsTV.
Tournament
All teams
Boys & Girls: 12th, 11th, 10th, 9th, 8th, 7th, 6th, 5th, 4th, 3rd, 2nd
Ability: Elite/Competitive/Developmental
$300.00 entry fee
4 Game guarantee
Exposure Certified event
Location
General Information
The Total Knock Out National Basketball Championships event will bring together many of the nation's elite prep athletes. The TKO will provide a tremendous opportunity for the up-and-coming youngsters. A series of elite players will make their first mark on the national scene at TKO event, and more will gain fame this spring and summer.
The TKO event will include four divisions - 2nd - 11th grade boys and girl teams are eligible for this event. Each age group will include the top travel teams from across the region. While considerable attention will be focused on the prospects in the Classes of 2020 through 2023.
Fast Facts
All travel teams must arrive Friday, May 22, 2020. Team check-in will begin at 3:00pm on Friday & 8:00am on Saturday, May 23rd. If flying, please use Memphis International Airport(MEM).
TKO National Basketball Championship Team Check-IN Location:
Check-In will take place at Holiday Inn Memphis Airport located at 2240 Democrat Rd., Memphis, TN 38132

Late Check-In (Satuday morning)
(Venue TBA)
Multiple Team Discounts

Multiple team discounts

2-3 Teams --> $25

4-6 Teams-->$50

7+ Teams--> $75

Multiple Events Discount

Teams playing in 4+ JSA events $50

Teams playing in 1-3 JSA events $25

OR

Returning Team Discounts

2019 National Championships Participants --> $25

Max Discount $50 off Entry Fee --> $275
YOUTH BOYS & GIRLS NATIONAL RULES

JSA
Game Rules for JSA. The JSA Event's will observe the National High School Federation Basketball Rules & Guidelines with the following adjustments/exceptions:
a. Timing – JSA's middle & high school divisions (6th – 12th grade) will play two (2) fourteen (14) minute halves with a 30 second shot clock per game/stopped time with the last portion of the second (2nd) half being un-timed, as described below in Paragraph f.

i. Half-time will be 3 minutes in length.
ii. Pre-game/Warm-up time will be 2 minutes in length or the announced game-time, whichever is greater.
iii. JSA's elementary divisions (2nd – 5th grade) will play two (2) 10 minute halves. (Stop Clock)

b. Team Time-outs – Each team will have three (3) 30 second timeouts and one (1) sixty (60) second timeout. Timeouts may be called by players or coaches.
c. Personal Fouls – A player will be disqualified after their 5th personal foul.
d. Bonus – On the 10th foul of each half, all non-shooting fouls will be awarded 2 FT's.
e. Technical fouls – Two (2) direct technical fouls during a game on any player, coach or team representative will result in their disqualification for the next two (2) games of the event.
f. Elam Ending Rules – At the first stoppage at or under 4:00 of the 2nd half, the game clock stops and timed play ends. At this juncture, a target score shall be set, equal to the leading team's score plus eight (8). After returning from the Officials timeout to set the target score, play shall resume without a game clock but with the 30 second shot clock, until one team matches or exceeds the target score.

i. Example: Team A leads Team B 70-63 at the first stoppage under 4:00. The game clock is turned off while the shot clock remains on. The target score is set to 78. The first team that reaches 78 wins the game.

g. Goaltending - A player cannot touch the ball on its downward flight towards the rim, nor can a player reach through the basket to play, or alter the flight of the ball.

i. However, once the ball strikes the ring, any player can play the ball. Once the ball is in the basket, the offense can no longer violate.
ii. Any attempt by the defense to knock away a free-throw after it hits the rim will be deemed goaltending and result in one (1) point for the foul shot. If the offense interferes with a free-throw attempt, a successful free-throw will not count.

h. Bench Personnel & Fighting – Only credentialed players, coaches, and other JSA-approved personnel may sit on the bench.

i. During the course of a game, any person who leaves the bench and steps onto the court of play will automatically be ejected from that game and subject to disciplinary action by JSA/Ref. If a person is determined to be in a fight/altercation during the game, he or she will be ejected from that game and subject to disciplinary action by JSA/Ref, including possible suspension or expulsion from the remainder of the event.

i. Each team is responsible for their own warm up balls, game balls and any other items brought to the gym with the exception of coolers. NO COOLERS or OUTSIDE FOOD ARE ALLOWED IN GYMS!!!
j. The home team must provide a good game ball ONLY if JSA does not provide the game ball.
k. If a team forfeits two (2) or more pool games; the team will be disqualified from the event and cannot participate in the bracket play.
l. If at any time during the game a team establishes a 20 point lead, the clock WILL continue to run with the exception of a time out being called or during the Elam Ending Rule (only shoot clock on then). If the 20 point lead is reduced to under 15 point lead, normal clock operation will resume.
ADMISSION
Adults: (ages 13 & up)
*Daily Event Pass: $15.00 (includes all games for that day)
*Event Pass: $35.00 (Only Sold on Saturday)
*Daily Event Pass: $12.00 (includes all games for that day)
*Event Pass: $28.00 (Only Sold on Saturday)
Ages 4 & under: No Admission Fee
Registration
Registration will be closed after Monday, May 11, 2020 (CDT).
Registration is currently open for the following divisions:
To make a payment please visit the payments section of the event.
---
All event related questions should be directed to Kelvin Bates at tkobasketballevents@gmail.com or call 9013376433.
YOUTH BASKETBALL EVENT, TOURNAMENT AND LEAGUE DIRECTORY
Market your event by submitting it to our directory.
Submit Event