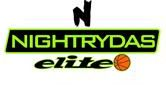 Nightrydas Elite
presents
Nightrydas Elite Invitational Miami 2020
October 1 - April 1, 2020
Deerfield Beach , Florida
Description
One of the Biggest Basketball Tournament of the spring . Grades 2nd-12 grade will feature Top Nike Eybl Programs , Adidas , UAA, as well as top Independent Grass Roots program from all of the country .
Tournament
All teams
Boys & Girls: 12th, 11th, 10th, 9th, 8th, 7th, 6th, 5th, 4th, 3rd, 2nd
Boys
$400.00 entry fee
Location
---
All event related questions should be directed to Nightrydas Elite at nightrydaselite@gmail.com or call 954-210-4605.