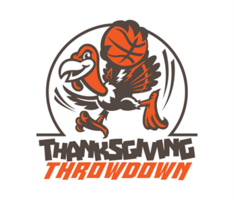 Messages
Thanksgiving Throwdown
Coaches,

Thank you for your patience in getting this information. I was unable to secure gymnasiums for this Sunday so we will make up the games from 12/1 on 12/15!

Please not the schedule will be EXACTLY as it appeaers on the app but the games will remain showing on 12/1 as I cannot change the event dates after it starts.

So to be clear whatever times and at what locations you are scheduled to play at on 12/1 you will be playing on 12/15.

Thanks,

Tony


12/5/2019 9:39 AM
Thanksgiving Throwdown
Coaches,

You received a text from me with a link. That IS from me using the Exposure site. I was not aware it would come in the form of a link, I apologize. I will stick to emails from now on. Please read the text and respond.

Thanks,

Tony


11/20/2019 8:47 PM
Thanksgiving Throwdown
Coach, I want to have the Thanksgiving Throwdown schedule out by Sunday at the latest. I know some teams were told games would be Saturday only but due to gym restrictions that will not be possible. Before I make the schedule, I need to know who ABSOLUTELY needs to play just Saturday. Please text me with Saturday if you need to play just Saturday, Sunday if you need to play just Sunday or Both if you can play both. Obviously I can only do so much if you request all Saturday and another team in your pool requests Sunday only, something would have to give. Pleasee let me know asap. Thanks.
11/20/2019 8:31 PM
Description
Tournament
All teams
Boys & Girls: 6th, 5th, 4th, 3rd
Ability: Elite/Competitive/Developmental
entry fee
Exposure Certified
Location
Pinnacle Hoops
PO Box 362
Endicott

,
NY
,

13761
Directions
General Information
Event for seeding for the Pinnacle Hoops Travel League
---
All event related questions should be directed to Tony Lindsey at tlindsey@phdbb.com or call 6072228462.