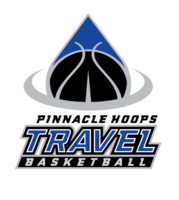 Messages
Fall Programming
Coach,

Please note that if Intertstae Athletics is offering great programming for kids K-8 this fall and offering very affordable rentals as well. In addition we are offering programming for adults. Check out www.interstateathletics.com for more information inculding out open house the week of September 13-17!

The two texts you received today were from me, they were converted to links but were not supposed to be. My apologies.

Thanks,

Tony

Follow us at:
Facebook - InterstateAthletics
Instagram - interstate_athletics
Twitter - @interstateath
Snapchat - Interstate2220
9/2/2021 12:56 PM
Last Message
previous message sent by Tony Lindsey regarding travel league
9/2/2021 12:50 PM
2021 Travel Season
Info on 21-22 travel season at www.phdbb.com , even if schools don't allow outside use we WILL have a season! If you're not person involved please pass it on
9/2/2021 12:48 PM
PHD Basketball
Coach,

I hope the summer finds you well and both you and your family healthy.

While the Rage is offering skill sessions right now. Our goal will be for PHD to be back and operational by September in some capacity, running skill sessions and a league even if without spectators.

Our goal is ot be able to stream programming live via youtube live. One program in particular will be a league for high school athletes that will allow college coaches to view the games so our seniors do not miss out on the chance to be recruited.

In order to do this, we need to reach 1,000 subscribers to our Youtube channel. I am asking everyone to please subscribe to our channel. Even if you do not have a Youtube account, you can log in with a gmail account. You are welcome to share the link with anyone you feel would be interested.

Thanks and all the best,

Tony

https://www.youtube.com/channel/UCOVm0a7a_rSOr3j6zNJOVnA?view_as=subscriber
7/21/2020 5:47 PM
Basketball
Coaches,

I wanted to give you heads up that the 4th grade I81 leage for March is filling up fast for boys and girls! If you would like to coach and/or keep a group together let me know. Even if you only have 5 kids I can fill your roster with individually signed up players. We absolutely keep kids from the same district together whenever and as much as possible. We are 3/4 full in both leagues already!

We have a good number of 6th grade boys signed up for AAU and will still take more, we would like to have more 5th graders. If anyone knows of anyone who would want to play please share the link www.phdbb.com with them as the information is there.

If anyone wants to coach let me know as well.

Thanks,

Tony
2/20/2020 12:36 PM
Second Attachment
Here is the second attachment
Wrapping Things Up
Coaches,

A few things as we wrap up the season.

First, I have included a link which is a questionnaire about the league to get feedback right now while everything is fresh in your mind. Often by the time we get to the meeting in the fall we forget things that worked or did not work. Please take a couple minutes to fill it out.
https://www.cognitoforms.com/PinnacleHoopsDevelopment/TravelLeagueQuestionnaire

Second, I will be getting checks out to teams for referee no shows at the end of the month. I need to wait until all the make up games are done this week then I have two tournaments in a row which will occupy a good amount of time and I have to sort through the nearly 1000 scheduled games.

Finally, I have attached two flyers (I can only attach one at a time so a second message will follow with just an attachment) that I am asking you to forward on to your team. For the 4th grade boys and girls we are mixing it up for the AAU program, it is an exciting option to get them more basketball and not have them driving all over and spending an arm and a leg. The second flyer includes information for the 5th and 6th graders. We will be having an evaluation day even for kids who have already registered in order to split up teams. The flyer has that information and more.

These opportunities benefit your players and program, please help in making sure the kids have the information such that no player who wants to play is left out.

I believe that is it, I want to thank everyone for all of their efforts in making this another great season! Because of the efforts of all of you, well over 1000 kids from around the area have quality basketball.

Thanks,

Tony



Make-Ups
Coaches, in order to get officials for make-up games next week, I need all change of game forms submitted by today.
2/15/2020 11:56 AM
Games
Coaches,

If you do not have your normal gym time this weekend Friday Saturday Sunday or Monday because of the holiday break and you cannot play you're scheduled game or games I need you to fill out the game change form as soon as possible. Even if you do not have a reschedule date yet you can still fill out the form so the game is pulled off the schedule and referees are unassigned. Thanks
2/10/2020 1:26 PM
2/7 Games
All league games on 2/7/20 are cancelled. If teams choose to play, they will be responsible for their own officials.
2/7/2020 10:47 AM
Slim Tournament
One spot remaining in boys 4/5 division of Slim Tourney. First come basis. Let me know asap.
1/31/2020 2:19 PM
Game Times
Coaches, please make sure to check your game times Saturday 2/1 as some have changed.
1/31/2020 1:44 PM
Last Call
Coaches,

I will be closing out registrations for the Slim Sylvester this Friday 1/31. Many have expressed interest but not enrolled yet. Please register on the Exposure site to hold your team's spot if you want in.

We have gotten a good response for the 4th boys and girls AAU, that being said, I am asking PLEASE for coaches to pass on the attached flyer to your players so any player who may be interested has a place to play.

Thanks,

Tony



Week 3 Updates
Coaches,

A few updates. Currently we have the following people lined up to coach our spring teams:
Boys 4 - Hector Lopez
Boys 5 - TBA
Boys 6 - TBA
Girls 4 - Phil Grayson
Girls 5 - TBA
Girls 6 - Anna Hotalen

If anyone is interested in coaching a team that is still in need of a coach please let me know.

Likewise, I am asking that you PLEASE pass on the information to your players/parents! There are kids every season who end up not being able to play solely because they did not know about the opportunity.

PLEASE make sure your players/parents know that flyers for both 4th-6th and 7th-12th AAU are on the app in the travel league section. Click the travel league, then click 'more' in the bottom right, then click documents on the left menu. I have included the 4th-6th flyer though so you can just forward it.

The Slim Sylvester tournament is almost completely full. We need the following teams:
Boys 5/6
Boys 6
Girls 4/5
Girls 5/6

Thanks,

Tony
Jr. NBA Skills
Jr. NBA Skill Challenges tonight! Boys/girls 11U & 13U! 5pm (doors 445). 3 sites GIAC (Ithaca), Next Level (Elmira) & All Saints (Endicott) Bring copy of BC!
1/20/2020 9:59 AM
Random Info
Coaches,

The flyers for spring AAU are on the APP, go to the PHD app and click the travel league. Then click "more" in the bottom right corner then click documents on the menu bar to the left. We have coaches set for 4th boys, 6th boys, most likely 4th and 5th girls. We need a coach for our 5th boys team and our 6th girls team. We could use a coach for a 5th team if someone wanted to but we have someone if need be as well. Please make sure your parents know so they can get the form filled out if they are interested. The link is below to fill out the form with their information if they are interested, PLEASE pass it on.
https://www.cognitoforms.com/PinnacleHoopsDevelopment/PlayerInformationForm

I will be closing out registration soon for the Slim Sylvester tournament. By the end of this month for sure. Don't get left out.

Thank you all for your patience with the Jr. NBA Skills Challenge. It looks like the numbers are good. Being the first year there were some hiccups but I think we got through most of them. I am looking forward to the event.

Thanks,

Tony


1/18/2020 5:28 PM
IMPORTANT ALERT
Games w/noon or later start today 1/18 are cancelled, ONLY games on ref schedule in GREEN will have league refs. Teams choosing to play, must use own officials.
1/18/2020 8:12 AM
Jr. NBA Skills
Flyer with details about Jr. NBA Skills has been added to APP in Travel League Documents Section. Event open to Boys and Girls!
1/15/2020 12:14 PM
Info
Coaches,

Few this. First to avoid issues of officials cancelling day of, as there have been some problems and I cannot always be available to find replacements or notify coaches. Officials must notify me AND the home coach. Any official who does not show obviously losers that game pay and it gets credited to the team. You will also have the ability to opt out of that official if you are assigned then again. If you opt out you may not get a league official but you would have the opportunity to find someone else who I would pay to do it. Perhaps if the refs who cancel day of start losing games they will get their acts together.

On the schedule, it is IRRELEVANT who is listed sa away and home. I would have to either go in and create or edit each game individually to make the home team correspond to where the game is played. Who is listed as home has NO BEARING on where the game is played. The scores are sent in with the team listed as away first, not the team who was the visiting team in the gym.

I posted the game codes for week 1 in the coach's section. The officials schedule will be posted only for the current week to avoid confusion for the officials looking at the wrong week. So each week the codes for the previous week will be posted.

Finally, the Jr. NBA Skill Challenges are all 5-7 on 1/20 at these sites:
West - Next Level in Elmira
Northwest - GIAC in Ithaca
Central - All Saints in Endicott

I will be emailing all of those who already registered with that information as well.

That is about it for now.

Thanks,

Tony
1/14/2020 3:18 PM
Updates
Jr. NBA Skill Challenge, 1/20 at various locations! Elmira, Binghamton, Ithaca. Ask your coach for registration information, it is FREE and top finishers qualify for the Jr. NBA regionals! Spring AAU informaiton added to APP in documents section of the travel league, most affordable spring basketball for grades 4th-11th boys and girls!
1/12/2020 9:41 AM
Updates
Jr. NBA reminder emails out today, 1 week away & few have signed up. It's FREE. Spring AAU added to APP in documents, PLEASE pass all info to your parents!
1/12/2020 9:36 AM
Few Items
Coaches,

To start with, I need to ask that you all respect my personal time and not text me after 11pm or before 7. I have gotten texts as late as 1:30am and as early as 4:30am. I do not turn my ringer off in the case of an emergency and it is especially tough when I only sleep 4 hours a night if that 4 hours is interrupted with a text, usually with just the score of a game.

By now you should all see your full schedule on the app. Everyone should have 12 games on the app with the section of Carnegie and Baldwin.

It is crucial that you check the app and see the following:
- That you do indeed have 12 games
- That all games are at a home gym of one of the two teams competing
- That the game is ina time available to the host team
- That you do not have any games at the same time on the same day

In some cases I have to just schedule games wherever I can based on a team's availability, like a team travelling an hour on a weeknight or a team having a small window between games. This is done due to schedule restrictions from the times given to me by the teams. If you do not want to play in any of those games or reschedule them, the teams must reschedule in a time suitable for both of them.

I will stress again that the ONLY people that should be addressing the officials are the head coaches and that does NOT mean they have free reign to do whatever they want. If there is an issue with the official and their overall calling of the game, then both coaches and the official should talk during a stoppage. Coaches yelling about where the ball is taken out of bounds, three seconds, etc. is just foolish. There is one official and they will miss stuff. There is one in order to keep costs down AND because there are just not enough officials, in large part because who wants to come deal with knuckleheads. So when a coach makes a ridiculous comment like "this is what we are paying for" I would recommend they have to pay for Board 49 officials and realize real quick that first they probably would not even get officials because their numbers are low and if they did they would be paying more to get newbies or guys who have been around forever and not gotten any better because this is youth basketball and that is who is assigned to any youth basketball game by any board across the country. So the coaches need to make the officials less of a focus and focus on their teams more.

I will be sending out more information on AAU this week. PLEASE push the Jr. NBA Skills Challenge, there is no cost and it only benefits your players.

Thanks,

Tony
1/9/2020 5:41 AM
Schedule and Information
Coaches,

By now, you will see that 3 of the 6 remaining weeks have been posted. My goal is to get the remaining 3 weeks up by tomorrow night.

VERY IMPORTANT:
In order to avoid several questions from people I am answering many questions here, if people email asking these questions, chances are you will not receive a response.

There are some 4th grade games scheduled not on weekends because those are the only days available. Likewise, there are some games scheduled which are perhaps farther than a team would want to play or on a weeknight farther than a team would want to play. These are all done in order to avoid not scheduling a game. If the teams do not want to play in that time, they at least have the option to reschedule the game instead of it never have been scheduled. Whether you play or not is up to you! If the visiting team chooses not to play, the home team can replace the game with another team.

There are instances where teams play double headers that are tight on time or play in a game time not theirs but part of their district's time. This is not an accident, it is done out of necessity due to scheduling conficlits.

I have received people asking about rescheduling games already; no reschedule forms will be accepted until the entire schedule is posted.

Some have asked about their division, they are based off a number of criteria including your games in the Tip-Off, games played in December, games played in tournaments, home gym availability, requests and geography.

PLEASE hold off on contacting me with schedule issues until you get the entire schedule. It is just too difficult to sort through it all at the same time.

I appreciate your patience with this.

Thanks,

Tony


1/4/2020 11:38 PM
2020 Schedule
Coaches,

I will be posting the schedule for WEEK 1 (January 6-January 12) tomorrow morning by 8am. Later in the day I will post the official's schedule for the week. My goal then will be to release WEEK 2 by Friday, WEEKS 3 and 4 by Saturday and WEEKS 5 and 6 by Sunday.

I cannot say this enough. The link to reschedule games is NOT ACTIVE and it is the case on purpose. It will not be active until Sunday when the full schedule has been released. The first thing you should do when you see the schedule is check to make sure both of your games are at the site of one of the two teams involved. All teams are scheduled for two games except for Carnegie and Baldwin who have 1 each.

Although I have much of the framework for doing the schedule already completed. From scheduling the first game to getting the last one on the app, each week will take me about 8 hours so you can see this process takes time. When updating the app it IS made inactive, so there is no need to contact me saying you cannot see the games.

I have sent all coaches invitations to the Jr. NB Skill Schallenge coming up on 1/20. It is really important that you pass this informaiton on to your players. It is a great opportunity for them to take part in.

I will be reaching out individually to coaches to find out who is interested in coaching one of the PHD AAU teams. I have sent the information out a few times and really need firm commitments ASAP. The only fee is $50 for uniforms. The $100 event fee can be fundraised back making it ZERO! This is offered solely because of your participation in the league. We are doing a boys and a girls 4th, 5th and 6th grade team. If you have interest in coaching one of these teams, contact me ASAP.

Thanks,

Tony


1/1/2020 9:51 PM
Contacts
Coaches,

Please check the coach's section of the travel league page and look at the coach contact page to confirm your phone number is correct. If it is not, please let me know ASAP.

Thanks,

Tony


12/27/2019 6:38 PM
Information Update 2020
Coaches,

I want to give everyone some updates as to answer some questions I have gotten and answer some before I get them.

I have spend much of the day today 12/24 and will spend all day 12/25 processing scores, remaking pools and getting the app formatted. I will be fixing any in correct phone numbers when I release the remaineder of the schedule, if something is still wrong you have to let me know.

I want to begin working on the schedule 12/26. That being said if you have ANY changes in gym availability you need to fill out this form:https://www.cognitoforms.com/PinnacleHoopsDevelopment/TravelTeamInformationUpdate

I will spend as much time possible 12/26 until I am done making the schedule. I have received information that many schools are not available on 1/4 so we will begin games on Monday 1/6 through 2/16. Make up games will be 2/17-2/20 and the Slim Sylvester Tournament 2/21-2/23 PLEASE do not delay if you want to register for this event!

I will get the schedule for 1/6 through 1/12 out by 1/1 then the remainder of the season will be released before the first week's games begin.

Please note there are so many different requests, some teams want to play the toughest teams wherever they are, other teams want to play any teams regardless of level as long as they are close, some want to play only weekends while others do not want to play weekends; meshing all of these needs into one schedule is not always easy but I do my best.

I want to make sure everyone got the email about the Jr. NBA Skill Challenge. They will be held 1/20. If you did not receive the invite please let me know so I can resend. PLEASE send this on to your players. There is no cost for this and qualifiers get to advance to the regional and potentionally national level! As a Jr. NBA member league I would like some really good participation. If you did receive the email please get it out. Please note you should have received a few emails with each email representing a different region, make sure your players sign up for the proper region.

Finally, I have coach for the PHD 4th grade boys spring team. I have provided information in prior emails. I am looking for Boys 5th and Boys 6th and all level girls. The program only has a uniform fee of $50 then a fee of $100 that each player has the opportunity to raise back meaning the league fee is $0!

If you have any questions about any of the contents of the email let me know.

Thanks,

Tony


12/24/2019 9:22 PM
Weather Advisory
Due to snow squalls in the area some teams and officials may be late or not able to attend. Everyone should exercise their best judgment in deciding whether or not to attempt making any games. We will work around any scheduling issues the best we can.
12/18/2019 5:45 PM
Decorum
Coaches,

I want it to be known that I will be sending out a link soon that every coach must sign in order to be a part of the league after break.

This will pertain specifically to coach and fan behavior, especially toward officials.

So all coaches are clear, THEY will be solely responsible for the behavior of themselves, their assistants, players and fans.

While some officials may not react the same as others to fan/coach criticism, the bottom lean it is a REACTION, it is the effect and to every effect there is a cause and the cause is parent/coach behavior. Absent of coaches and/or parents acting out of line, no official will say a word to them. To that end, parents/coaches need to stop being the cause.

These officials make $18-$33 and that is not nearly enough to put up with nonsense. Coaches that are worried about the officials quite obviously do not have the ability to teach the game to their players so they occupy their time harassing a youth official. All coaches should be so focused on teaching their players that the officials are not even a consideration. Coaches should be supportive of the officials in telling their parents to just cheer. Most of these guys really enjoy officiating games, until parents and coaches make it unenjoyable and that is a shame.

I could make each team pay for two officials and that would drive your costs up. If we used Board 49 officials not only would they not send just 1, they would charge more for the two and send officials that are not any better. These officials are providing a service in order to keep costs down and not force parents in to officiating instead of being able to just watch. But if the parents and coaches do not settle down, these officials will not want to officiate causing one of the two previously mentioned scenarios.

Because of the issues with coaches and fans, I will NOT be providing officials' contact information as I do not have faith in some people not to use the numbers to further harass officials.

So this is where I leave it:
My officials will be told to follow this protocol only and precisely in the event of an unruly fan:
1) tell the coaches that if the fan continues they will have to leave
2) fan is removed
3) if behavior continues or the fan does not leave, the official will just leave and the coach will have to finish officiating that game with the official getting paid.

If a coach is being unruly they will follow this procedure:
1) Warn the coach
2) Give the coach a technical
3) If the coach continues, they will be instructed to simply leave the game

If an official leaves a game because of your teamunder either scenario, then you will not get league officials for any more games that season.

There is no gray area, let the officials officiate, period.

I will get the link out with the conduct agreement that has to be signed soon. In the mean time, get focused or stay focused on what is important, teaching your players.

Tony
12/14/2019 9:27 PM
Travel League
Coaches,

first this is being sent using voice to text, so I apologize for typos in advance.

A few items to cover. First please make sure you are submitting scores, the directions can be found in the coaches section of the PHD website. Make sure they are submitted exactly the way it is described in otherwise I cannot send them in.

In regard to officials, first there are 120 games a week so yes there will be instances of schefule confusion especially considering teams change games which changes The referee schedule. This happens on both sides, official show up for a game that is not being played and it was never canceled or sometimes officials mix up a schedule and do not go to their game or the right game. The sky is not falling when this happens. If an official shows up for a game that was not canceled they still get paid, if an official does not show up to a game they're supposed to you get credited. Pretty straightforward.

The referees schedule. This happens on both sides, official show up for a game that is not being played and it was never canceled or sometimes officials makes up the schedule and do not go to their game or the right game. The sky is not falling when this happens. If an official shows up for a game that was not canceled they still get paid, if an official does not show up to the game they're supposed to you get credited. Pretty straightforward.

to help alleviate this issue with the sheer volume of games I will be putting the officials contact list in the coaches section. when you contact the other coach to confirm your game you should contact the official on record to make sure they are good to go for your game and know where to go. anytime the officials schedule is updated I put a date with it to show when the last update occurred, you should always check the schedule the day of your game to see if there have been updates since you corresponded with the official.

The last topic in regard to officials is clear, only the head coach is allowed to stand during games, only the head coach is allowed to communicate with the officials. your communication with the official should not be to complain about calls, or call is not going to be changed because you complain about it. If there is an issue concerning a legal rule that is not being applied properly then both coaches should meet with the official at Center court at the first available stoppage and get on the same page. it in no way should be an adversarial relationship between the coaches and the officials, if you are expecting officials to not missed calls then you are setting yourself up to be disappointed every game you ever coach.

Coaches should be contacting each other no less than two days in advance of their game, every coach should be checking the distribution list and making sure their contact information is correct. I do not type in any phone numbers I simply dump the data from the site the coaches answered her information on so I have no way of knowing whether a number is correct or not. coaches should be contacting each other no less than two days in advance of their game, every coach should be checking the distribution list and making sure their contact information is correct. I do not type in any phone numbers I simply dump the data from the site the coaches answered her information on so I have no way of knowing whether a number is correct or not.


you do not have to know your reschedule date to fill out a game change form. They should be done as soon as you know the game is not being played to get the game off the schedule and the referees unassigned. you can enter another form when you know the reschedule date you want to request. Remember reschedule dates are just that request, they may not be honored based on availability of officials. if you cancel the day of the game you must text me and let me know, you cannot simply fill out the form as it very well might not be seen. Once you contact me then you can fill out the form.

I believe that is everything for now, I will provide further updates as needed and available.

Thanks,

Tony



12/13/2019 8:19 AM
Information Update
Coaches,

A few things:

You MUST check the app AND the officials schedule to make sure the game times and locations are the same. The app is always what I have on record and the officials schedule is when I have officials assigned. So if they are not in agreement it means a change did not load and you need to let me know. Just looking at your game time is not sufficient if the official is scheduled to be there at a different time.

You should check the app regularly to see both schedules.

ONLY when a form is filled out can a game be rescheduled, not through text or email. You CAN fill out a form even if you do not have a date for reescheduling just to get it off the schedule and in turn get the officials cancelled. If I do not get the form, the officials do not get cancelled and if they are not cancelled they get paid and the game counts as one of your paid official games.

Likewise, you must give me proper amount of time to reschedule and get officials. For example, if you have a game on 12/18 and you reschedule it to 12/11 but submit the form on 12/10 you may not get officials as I may not have time to arrange them.

Please refrain from emailing and texting me game changes, conflicts, etc. There are online forms for that and it is the only way to keep the great deal of informaiton organized. If you have changes or additions for January/February there will be a new form for that after we get through December.

As of right now here are the specific needs we have for the winter tournaments:
HOOPFEST 12/21-12/22
Boys 4th - 1
Boys 6th - 1
Boys 8th - 2 (if you know anyone who may be interested)
Girls 3rd - 1
Girls 5th - 1
Girls 6th - 1
Girls 8th - 2 (if you know anyone who may be interested)

HOOPLA 12/28-12/29
Boys 4th - 2
Boys 5th - 1
Boys 6th - 1

You will be getting some emailes from me that may be coming from the Jr. NBA, they will have information on the Skills Challenges.

Thanks,

Tony
12/9/2019 11:01 AM
First Weekend
Coaches,

I wanted to touch base on a few things after the first weekend.

First, please make sure the winning team is texting in scores following the procedures described in the coaches' section. These are CRUCIAL in making sure we get proper division for January and February. Please note though, because of geographical restrictions, some teams are scheduled by who is in their area rather than level of play.

I thought most of the games were good as far as parents and officials. A couple things here and there and the bottom line is parents really have no reason to be speaking to officials. In regard to officials, there may be a time when an official does not show, while this is not ideal, I cannot control the actions of people. You will obviously be credited in these situations and considering it was the first weekend with a few kinks being worked out, the fact that it was our only real problem is a good thing.

Along those lines, coaches need to make sure to check both their game schedule and their officials schedule to make sure they have officials listed and that the games match in regard to time and location.

Please remember, scheduling requests are just that, requests. Submitting them does not mean you are guarnteed of the game being played then, it is based on officials availability.

I will be sitting down probably Tuesday and going through to see who owes what. Please note, if you owe ANYTHING by 12/12 when league play for December ends, you will not be included in the schedule for the remainder of the season.

I will be sending out flyers soon on a VERY exciting opportunity for the players of this league. We are hosting at least 3, possibly 4 locations of Jr. NBA Skill Challenge Qualifiers. We are definitely holding a qualifier in Elmira, Ithaca and Binghamton and I am working to get one set up in Oneonta. The skills challenges will take place on Martin Luther King Jr. Day as we will not play league games that day anyway. Qualifying athletes will get to move on to regionals and then from their nationals. I will provide more details soon.

I am looking for coaches for the PHD AAU teams this spring. The program will be just three weekends but 4 events. 1 weekend of 2 events that is out of town and 2 local events. There is a $50 fee for uniforms and a $100 AAU Fee that players can earn back making the actual fee to play $0. Our goal is to get them done by the end of March.

I think that is everything besides the regular reminder about not waiting to enter the tournaments. Some have emailed asking to hold spots and I really cannot. All you have to do is go to your dashboard and click events and add the event and your spot will be held, you do not have to pay at that time and your league roster will be pushed through but that can be edited if needed after the fact.

Thanks,

Tony
12/8/2019 10:21 PM
Travel League Information
Coaches,

I have been just notifying directors but that has not been going great so hopefully this works better. I am including information from the last TWO emails so this email will be lengthy.


There is an email below with some information on the schedule, before reading it, PLEASE read the important information below and make sure your coaches understand it:
- The emphasis was more on getting teams as close geographically with strength of teams coming second. To that end and because it is so early with needing to learn more about teams, there was also less of a emphasis on recreation v competitive and based more on the results from the Tip-Off.
- Make sure your coaches read and understand the information below, failure to know the contents is not an excuse for not abiding by it.
First, there will be a GREAT DEAL of information so PLEASE read everything in its entirety.
The full schedule for the first two weeks is available on the app and website. Please take note of the following key information:
The 4th grade and below levels only are scheduled to play Fri-Sun. With almost no teams having Sunday times it is Saturday and Sunday and add to that requests from teams in that tight of a window, requires that in SOME cases I must schedule a 4th grade team for a weeknight game OR that they play a double header on Friday OR schedule them in a time slot that is of their district but not their normal time. These are not scheduling mistakes. If a coach does not want to play on the road during the week, or a double header then they will just lose the game and I will schedule a different team for the away game. If you cannot host a game in a time spot that is your districts but not teams then the game will be lost. I will schedule the games and give teams an opportunity to play, but if they do not want to that is up to them.
I have checked and every double header scheduled is intentional! I have likewise checked to make sure teams playing are playing in the home gym of at least one of the teams. If there are any mistakes beyond that please let me know.
I do my best to honor all requests but some are just not possible. While I admire those who coach two teams, I can only adjust for that when easy to do so as it creates many issues.
Username: Pinnacle
Password: H_oops
In this section coaches can find other coach's phone numbers to confirm games, directions for submitting scores, game rescheduling policy and officials schedule. PLEASE TAKE NOTE to the difference in game rescheduling format! Also note that games cancelled due to school closing can be texted to me first due to the extenuating circumstances and needing to communicate more quickly.
The schedule for isaccessible in only two ways:
On the Pinnacle Hoops Development App
On the website at
www.phdbb.com
in the league section.
I cannot adequately stress strongly enough how important it is that you and all of your parents download the app. It will be a crucial asset when league play begins in seeing your entire schedule, accessing rules, seeing scores (in December) and most importantly getting GPS directions to all site. I have sent out the direct links to the APP in past emails but I will include them for the last time here:
EVERYONE is scheduled for 2 games in the each week except for Carnegie who has one each and Varano who has 3 in week 1 and 1 in week 2. Please note that the schedule is final, with just a few exceptions. I have spent a great deal of time to ensure all requests were honored. That being said, some simply are not possible, like if you request not to play on a day and that is the only day your opponent has home games. Remember, December is just step two in the process, even if you are not placed great in December it will be tweaked for the remainder of play in January and February. It is important to note that when you look at the schedule and look it over for mistakes you realize what is and is not a mistake. These are what constitute a mistake:
A team is scheduled for two games at the same time
A team is scheduled at two different locations with not enough time to get from one to another
Teams are scheduled to play at a gym that is not the site of either team.
A team is scheduled to host a game in a game time that they do not have available.
What does NOT constitute a mistake:
You did not get a request
Your team is scheduled for a planned double header which is often required
Your team is scheduled to play in a time that is not normally yours but IS a time of another team in your district. This is also required at times to make the schedule work.
I do NOT provide email addresses for coaches as it is too easy to say you have emailed someone, coaches need to speak on the phone. It is the REQUIREMENT of BOTH COACHES to call each other a few days before each game to confirm site, game time, parking, which door you enter, etc. If a team ever shows up to a gym and the other team is not there it is on both teams if there was no call leading up to the game. If you have called and not gotten through or gotten a reply and it is a couple days out, contact me and I will make contact with the coach.
VERY IMPORTANT
Games MUST be played and cancelling should never happen and rescheduling should only be done if absolutely necessary. Rescheduling inconveniences a great number of people, it should only be done if you will not have enough players to play, the gym is not available or the weather is bad. Rescheduling because you cannot make a game or because your best player cannot is no reason at all to inconvenience countless other people. Not to mention, there is NO guarantee you will have officials if your game is rescheduled. We have not included teams in the second half of the schedule and not invited them back in the past for not playing their games, teams count on these games, play them! The procedure for getting a game rescheduled will be included in the next email.
For the month of December only it is required for all teams (other than Developmental) to submit scores, you can find some information on that in the coaches' section. While we do keep track of score for December for purposes of making any necessary switches for January and February, t is possible to beat a team and know who is clearly better without running up a score on teams! This is a youth league and even the very best team in the league is FAR from being so good that they do not have to work on things, use lopsided games as opportunities to develop all of your players. Competitive divisions will still submit scores in January and February.
Please remember that each team is required to have a home book when hosting games and it would be a good idea to have a copy of the league rules taped to the inside of the book.
This is a fantastic league with countless great coaches who make this league what it is. It is important we are all on the same page as to the goals we are collectively trying to achieve with this league. I believe that is it. If you have any questions please let me know.
On a side note, both Holiday Tournaments and the Slim Sylvester Tournament are filling fast! If you are interested in playing in any of them please let me know so I can hold your spot.
Thanks,
Tony
12/5/2019 9:24 AM
Click on a division below or search for a team to view the schedule.
---
All event related questions should be directed to Tony Lindsey at tlindsey@phdbb.com or call 6072228462.