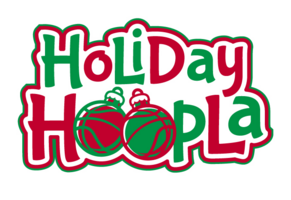 Holiday Hoopla 5
December 27-29, 2019 Endicott, New York
Messages
Coaches,
Please make sure you see the app for changes to Saturday, they have been up for a while but in case some people did not look you need to. Games originally scheduled for All Saints are at Jennie F. Snapp with times chanegd.
Thanks,
Tony

12/26/2019 11:27 PM
Coach,
I wanted to let you know that the schedule has been posted for the Holiday Hoopla 5. You can find the schedule and rules on both the APP and at
www.phdbb.com
I cannot urge you strongly enough to both download the app and stress that the parents of all your players do the same. I have included links to download the app both from the app store and the android market.
Within the app you can find schedules, scores, directions to venues, rules and more. All regular season travel league games will also be on this app so it is best for everyone to get acclimated with it now. It will be an invaluable resource when league play begins! To access the rules, click "more" on the bottom right menu bar, then click documents on the menu bar that opens on the left.
Just so everyone knows the format, each pool will have their own champion. Here is a breakdown pool by pool:
Pool A:3 pool play games, best record wins
Pool B/C: 2 pool play games, with one consolation
Pool D: 3 pool play games, best record wins



Please inform your parents of the following so the event runs smoothly:
There will be a daily admission of $4 a day for all spectators over 10 years old OR a weekend pass for $5 which is a wristband that MUST be worn on the wrist the two days.
The gym does not open more than 15-minutes early before the first game of the day each day. This is FIRM so please let your parents know to avoid unecessary conflict.
For all other games, teams must be at the gym 30-minutes before the game time as all games will stat up to 15-minutes ahead of schedule without coaches approval, starting more than 15-minutes early requires both coaches' agreement.
Teams MUST bring their own first aid supplies, we will not have access to first aid or even ice at every site so coaches need to be prepared with all of it for their team.
When you get the gym before your first game of the event, you need to sign in and get your wristband. One head coach, one assistant coach and one scorekeeper get in for free and all must sign in. Each team MUST provide one scorekeeper for every game, but they get in for free, but they MUST sign in. It cannot be three people switching it up every game though, one person signs in and gets the bracelet put on for the entire event.
Please make sure you look over the rules so everyone is on the same page, and note that in instances of mixed grade divisions, the rules defer to the YOUNGER division in instances where rules differ between the grades.
I believe that is everything, it should be a good weekend of basketball.
If you have any questions, let me know.
Thanks,
Tony

12/16/2019 10:43 PM
Description
Tournament
All teams
Boys & Girls: 6th, 5th, 4th, 3rd
Ability: Elite/Competitive/Developmental
entry fee
Exposure Certified event
Location
Pinnacle Hoops
PO Box 362
Endicott

,
NY
,

13761
Directions
General Information
Event for seeding for the Pinnacle Hoops Travel League
---
All event related questions should be directed to Tony Lindsey at tlindsey@phdbb.com or call 6072228462.
YOUTH BASKETBALL EVENT, TOURNAMENT AND LEAGUE DIRECTORY
Market your event by submitting it to our directory.
Submit Event