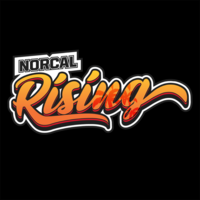 2020 - Nor Cal Rising (Boys Only: High School & Youth)
April 24-26, 2020 Roseville, California
Messages
Attention (Nor Cal Rising: April 24th-26th) Participants,
HoopSource and its entities are dedicated to being in full compliance within local and national (COVID-19) guidelines. Our staff continues to monitor this ever-evolving situation from a public health standpoint and will continue to do so. We will continue to communicate as information is readily available.
At this time, the (Nor Cal Rising Event) will be postponed from its currently scheduled dates until it is deemed safe for amateur basketball to continue within this setting.
Please take this time to stay healthy and practice social distancing. We look forward to the future when we will see you back on the court.
Thank you for your understanding and continued support during this difficult time.
God Bless,
HoopSource Grassroots Basketball

3/26/2020 10:36 AM
Sponsors
Description
IN PARTNERSHIP WITH BALLER TV! REGISTRATION DEADLINE: All registrations & payments must be received 7 days prior to the start of the event. NCAA PENDING! TOP NATIONAL GRASSROOTS EVENT! Sponsor Hotels with discounted rates have been coordinated for all travel teams attending this tournament. As part of registration and as condition of acceptance to the tournament, we ask that all travel teams book their accommodations at either an existing Sponsor Hotel. For teams, players, and families needing to lock in their hotel location and rate, please contact teamsupport@eventconnect.io OR 1-888-723-2064
Tournament
All teams
Boys: 12th, 11th, 10th, 9th, 8th, 7th, 6th, 5th, 4th, 3rd, 2nd, 1st, 18U, 17U, 16U, 15U, 14U, 13U, 12U, 11U, 10U, 9U, 8U, 7U
Ability: Elite/Competitive/Developmental
$350.00-$500.00 entry fee
4 Game guarantee
Exposure Certified event
Location
"THE GROUNDS" (ALERT: NEW FACILITY! ALL GAMES UNDER ONE ROOF!) - #1 New Facility in the Country!
700 Event Center Drive
Roseville

,
CA
,

95678
Directions
General Information
* COLLEGE COACHES VIEWING EVENT! *

PLEASE NOTE THE NCAA REQUIREMENTS FOR THIS EVENT

In order to operate an NCAA-certified event or league, participate in coaching activities or sit on the team bench at an NCAA-certified event in 2018, you are required to obtain a USA Basketball (USAB) GOLD License. Be sure to indicate that you will participate in NCAA-certified activities on your USAB application.

CAUTION – Failure to identify yourself as a participant in NCAA-certified activities on your USAB application will prevent you from accessing the required coach/operator sections in the BBCS resulting in your inability to operate an NCAA-certified event/league or coach in an NCAA-certified event. In compliance with the NCAA, please make sure to follow these links in order to ensure you are able to participate in this year's event:

ECAG use manual (http://www.ncaa.org/basketballcertification)

USA Gold License (Required)
* Being a STAY-TO-PLAY event, we ask all those participating in the tournament and coming into town go through our hotel liason. Rooms can be found using this user-friendly link. Hotel Reservations: https://app.roomroster.com/hotels/search?association_id=615

POWERED BY BALLER TV

With teams attending from all over the country, bring your team to play against the best! We will be hosting D1, D2, & D3 divisions for great match-ups and parity. This is the #1 event on the West Coast this season!
* Each Team is provided 2 bracelets for coaches and 1 bracelet for a scorekeeper/timekeeper (3 Total). Individuals wearing bracelets do not have to pay admission.

* AN INDIVIDUAL PLAYER IS ONLY ALLOWED TO PLAY WITH ONE (1) SPECIFIED PROGRAM DURING AN EVENT!

* HOOPSOURCE EVENT DIRECTORS WILL HAVE THE FINAL SAY REGARDING ANY EJECTIONS, DISPUTES, OR RULINGS!
* ALL PARTICIPANT WAIVERS CAN BE SUBMITTED ONLINE.
Registration
Registration is currently open for the following divisions:
To make a payment please visit the payments section of the event.
NCAA Certified
Verify that this event is NCAA certified by visiting certified basketball events and summer leagues on the NCAA website.
All teams participating at an NCAA certified event must register online prior to reporting to participate in the event. Failure to register and submit all required information will result in a team being denied participation in all NCAA certified events. Coaches are expected to keep their online rosters updated.
All individuals who are involved in coaching activities at a NCAA certified event must renew their USA Basketball Coach License and be approved by the NCAA prior to participation in the event. This must be completed in order to sit on a bench at any NCAA certified event.
Jr. NBA Member
The Jr. NBA is the official youth basketball participation program of the NBA. The Jr. NBA includes a free, membership-based program for existing youth basketball leagues/organizations. The membership is to help encourage and support youth basketball participation at the grassroots level and improve the overall youth basketball experience for all participants. The Jr. NBA aims to develop a lifelong passion for the game of basketball in boys and girls ages 6-14 by teaching them the fundamentals of the sport while instilling core values including teamwork, respect and sportsmanship.
THE JR. NBA, NBA, AND NBA PROPERTIES DO NOT IN ANY WAY CONTROL OR OPERATE THE ACTIVITIES OF ANY JR. NBA LEAGUE OR TEAM.
---
All event related questions should be directed to HoopSource Basketball at contact@hoopsourcebasketball.com or call 503.512.9197.
YOUTH BASKETBALL EVENT, TOURNAMENT AND LEAGUE DIRECTORY
Market your event by submitting it to our directory.
Submit Event