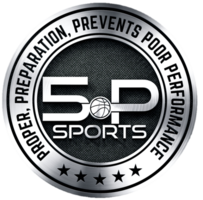 5P Sports : Gate City Classic
April 18-19, 2020 Greensboro, North Carolina
Description
Tournament
All teams
Boys & Girls: 12th, 11th, 10th, 9th, 8th, 7th, 6th, 5th, 4th, 3rd, 2nd
Ability: Elite/Competitive/Developmental
$150.00 entry fee
3 Game guarantee
Location
General Information
High School Federation Rules and Regulations (NHSF) will apply to all USSSA games with the following exceptions.
I. All games will be played as follows:
7th Grade and Up consists of two sixteen minute halves and will use a regulation size

Grades 3rd thru 6th will consist of two fourteen minute halves and will use a
28.5 intermediate size balls.

II. No game will start before the scheduled time unless both coaches agree. There will be a minimum of a 5-minute warm-up period. Halftime will be 5 minutes unless both coaches agree to start earlier.
III. Timeouts will be awarded under NHSF rules (3 Full / 2 Thirty Second)
IV. Overtime:
3 minutes for Grade School (grades 3 thru 6)
4 minutes for Middle and High School (grades 7 thru 11)
V. The clock will stop for all whistle stoppages

VI. Two (2) direct technical fouls during a game on a player, coach, or team representative will result in their disqualification for the next game of the tournament. Fighting and gross unsportsmanlike behavior can be more than one game and is at the discretion of the Tournament Director and/or State Director.
VII. Each team is responsible for their warm-up and game balls and or any other items brought into the game. USSSA is not responsible for items lost.
VIII. If a team forfeits two games by not participating; the team will be disqualified from the event and cannot participate in bracket/tournament play
Roster Rules:
I. Rosters are allowed a maximum of fifteen (15), players.
II. Proof of age and/or grade is required for all players on the roster. Acceptable proofs of age are; clean photocopies of birth certificates, adoption papers, or immigration papers. Proof of grade is a clean copy of any report card of the current school year or school document that indicates current grade level. Teams are required to have proof of age and grade upon check-in.
III. No roster additions will be permitted after the team has begun play in its first tournament game in any tournament.
---
All event related questions should be directed to Greg Williams at gwilliamsnc1906@outlook.com or call 3364309689.
YOUTH BASKETBALL EVENT, TOURNAMENT AND LEAGUE DIRECTORY
Market your event by submitting it to our directory.
Submit Event