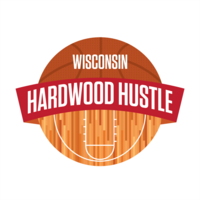 Hardwood Hustle Documents
July 31 - August 2, 2020 Appleton, Wisconsin
Messages
Dear Fellow Basketball Coaches,
I pray that this email finds you, your family, and your teams/programs doing as best you can in light of the COVID-19 situation.
I know it has been a trying time with everyone's daily situations being impacted so extremely in many ways. Waiting to see how events will be impacted and how that influences our decisions in the upcoming months can be trying.
Staying positive can be tough, but with a grateful heart, I know we can get through this together.
With the decision for
Governor Evers
to extend the Safer at Home order
(#28)
to May 26th, our Blaze team has decided to move our Hardwood Hustle tournament to a later time in summer. We don't believe it would be in anyone's interest to host a tournament on June 5-7th, too soon after that May 26th expiration. We expect there will be limitations on gatherings which would impact the ability of your teams to compete successfully and limit the number of family members to attend as spectators.
We already had the
Community First Champion Center
in Grand Chute, WI secured for the weekend of July 31-August 2nd. Therefore, we will be providing
Hardwood Hustle
and all it's benefits to you at this time:
Sports Recruits Athlete Platform for FREE
4 games
WIAA certified referees
Discounted hotels
And more!
Please review this date change with those in your corner and let me know how you would like to proceed. We will assume that this change will work for you, and shift you to this weekend.
If for some reason, this change does not work for you and your team/program,
please let us know by June 15th.
Any refund requested by this date will be refunded in full.
For those we do not hear back from, we will send out another email reminder on June 8th of the upcoming June 15th deadline.
We will be updating our website content and social media announcements soon, but we wanted to take care of our registered teams first.
We appreaciate your loyalty to the Hardwood Hustle, knowing that in our 4th annual season, we would continue to provide you with outstanding service.
We truly do wish you the very best.
Respectfully,
Coach Lisa Van Wyk
920-750-5183
lisa@blaze365.com
Blaze Sports & Fitness
Wisconsin Blaze
Attachment
4/23/2020 4:59 PM
The following reports can be viewed, printed or downloaded.
Reports
---
All event related questions should be directed to Lisa Van Wyk at tourneys@blaze365.com or call 920-750-5183.
YOUTH BASKETBALL EVENT, TOURNAMENT AND LEAGUE DIRECTORY
Market your event by submitting it to our directory.
Submit Event