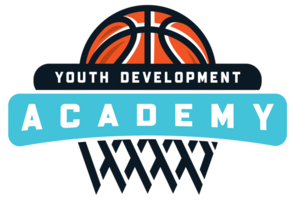 YDA Winter Season
January 25 - March 7, 2020 Gilbert, Arizona
Messages
Coaches -
We are excited to kick the Winter 2 Season off this Saturday (for most of you).
Just want to send some reminders heading into games.
Make sure your coaches know the game rules. Link:
https://www.yda-abca.com/page/show/4940204-yda-game-rules


The agenda with the information we covered is attached. Most of you have it - if you recently registered your team, please take a look at it.
The top team listed on the schedule is the away team and wears dark uniform (if possible - if the listed-away team only has light unform, the other team can go light).
We are looking forward to a fun day of hoops this Saturday!
Attachment
1/23/2020 9:45 AM
Coaches - the game schedule for January 25th & February 1st is up. Please note that there can be changes made. You will be given an alert if there are changes.
Looking forward to a great start to the league on Saturday!
Thanks -
Todd Fazio

1/21/2020 4:30 PM
Coaches -
Attached is the Coaches Meeting agenda that we went over today. Ifyou were not at the meeting, please take a look it over as there are some minor modifications from past seasons.
Thanks -
Todd Fazio
Attachment
1/20/2020 8:55 PM
Sponsors
Description
The Youth Development Academy is a network of youth basketball programs in Arizona committed to providing a sustainable, safe, & excellent youth basketball experience.
League
All teams
Boys & Girls
Ability: Competitive/Developmental
$475.00 entry fee
8 Game guarantee
Location
Registration
Registration is currently open for the following divisions:
To make a payment please visit the payments section of the event.
---
All event related questions should be directed to Todd Fazio at todd.fazio@azbasketballcoaches.com.
YOUTH BASKETBALL EVENT, TOURNAMENT AND LEAGUE DIRECTORY
Market your event by submitting it to our directory.
Submit Event