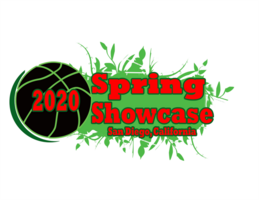 West Coast Spring Showcase NCAA Viewing
April 24-26, 2020 San Marcos, California
Description
Welcome to the 2020 West Coast Spring Classic. Divisions open to all teams regardless of brand affiliation. This event will be loaded with College Coaches, media and scouting services.
Tournament
All teams
Girls: 12th, 11th, 10th, 9th, 8th, 7th, 6th
Ability: Elite/Competitive/Developmental
$425.00 entry fee
4 Game guarantee
Location
Play by Play Productions @ Edenpark
1601 San Elijo Rd
San Marcos

,
CA
,

92078
Directions
General Information
NCAA CERTIFIED DIVISIONS

Pending Certification

14U, 15U, 16U, 17U

Platinum, Gold, Silver
Only 16 teams in each division
We will also have 13U & 12U Divisions
NCAA CERTIFIED DIVISIONS COST:


$425 per team - No multiple team discounts due to NCAA rules & guidelines
EVENT TIMELINE:


Final Deadline to Register April 1st, 2020 or until Divisions are filled


April 9,
2020
- Divisions will be structured
April 15,
2020
- Preliminary schedule will be posted at 12:00 noon
April 23, 2020 - Schedule will be considered FINAL at 10:00 AM
April 24, 2020 - Games begin at 5:00 PM for Girls NCAA Certified Divisions
Link to general information for Coaches.

COACHES
-
Coaches should RENEW their existing USAB gold license and NOT obtain a new one. If the coach obtains a new license, then it will not auto-validate in the BBCS and will delay their access to the BBCS for 2020.
Domestic Applicant Annual Fees: $58.00 – If registering before January 1, 2020. $68.00 – If registering in January, February, March, May or June. $125.00 – If registering in the months of April or July as these are high volume processing months. International: $77.00 – If registering before January 1, 2020. $87.00 – If registering in January, February, March, May or June. $142.00 –If registering in the months of April or July as these are high volume processing months.
Coaches and athletes should RENEW their previously created BBCS account and NOT create a new account. This is done by logging in to their existing account and updating the information on their profile rather than selecting Register as a New User button.
Link to Athlete Registration Basic Info.

PLAYERS
- All players participating in NCAA-certified events must RENEW their athlete account from the previous year. If you haven't created one yet, then do so. A complete player profile is required BEFORE the athlete can be placed on a coach's bench or a team's roster for a NCAA certified event. To be eligible for NCAA certified events, each athlete MUST RENEW her license if applicable or register as a new user in the BBCS if not done prior. Confirm your registration by clicking the registration link in auto-generated email. Watch the educational video. No more sitting through the same video at every event. Enter school and team information. Accept/Reject invitations from team coach(es) This must be done in order to participate in any NCAA Sanctioned event (including this tournament). All players MUST have this done before the tournament deadline.
Planning NCAA Certification
This event is planning to be a NCAA certified event.
All teams participating at an NCAA certified event must register online prior to reporting to participate in the event. Failure to register and submit all required information will result in a team being denied participation in all NCAA certified events. Coaches are expected to keep their online rosters updated.
All individuals who are involved in coaching activities at a NCAA certified event must renew their USA Basketball Coach License and be approved by the NCAA prior to participation in the event. This must be completed in order to sit on a bench at any NCAA certified event.
---
All event related questions should be directed to Marlon Wells at wellsm@bishops.com or call 619-212-6289.
YOUTH BASKETBALL EVENT, TOURNAMENT AND LEAGUE DIRECTORY
Market your event by submitting it to our directory.
Submit Event