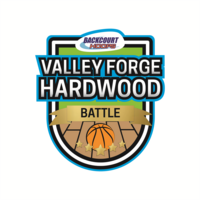 Messages
VF Hardwood Battle Update
Good morning.

As the Coronavirus continues to effect us as a nation, we will be postponing theValley Forge Hardwood Battlescheduled for April 4-5 at Competitive Edge. As we look down the road, it is hard to say what exact weekend it will be due to the unanswered questions we face today. As most of you know, running a tournament is a lot of work and we will adjust the best we can as we receive more information. As that information comes in, I will be able to give you more concrete answers. If you have made a payment to the tournament, we can credit you to a different tournament we host or you can wait to see what the rescheduled date for theHardwood Battleis. If either of these options do not work for you or your program, we can issue you a refund.

Please emailhoops@backcourthoops.comfor any questions.

Thank you.
3/19/2020 9:56 AM
Description
Boys & Girls 4th through 11th Grade. All levels. Guaranteed 3 games. Championship Bracket format.
Tournament
All teams
Boys & Girls: 11th, 10th, 9th, 8th, 7th, 6th, 5th, 4th
$350.00 entry fee
3 game guarantee
Location
---
All event related questions should be directed to Kevin Clark at kclark@backcourthoops.com.