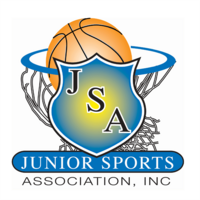 Description
Sign up now for the 2020 The Basketball League. The season will be 7 games with a season ending event from April 1 to May 13. The deadline to register is Mon, March 23rd. This season is only played on Wednesdays. The playoffs & championships will be, May 23-25, 2020. The Basketball League is a great opportunity for all levels of players to play basketball in a friendly, safe environment.
League
All teams
Boys & Girls: 9th, 8th, 7th, 6th, 5th, 4th, 3rd, 2nd
Ability: Elite/Competitive/Developmental
$300.00 entry fee
7 game guarantee
Exposure Certified
Location
General Information
The Basketball League For All

The Basketball League will have divisions for grade levels (2nd-9th grade both boys and girls) and the Championship Event will include those divisions. Simply select your preferred division when you register for the Basketball League and we'll schedule and track your results in that division.
The Basketball League Championship Event

The Basketball League Championships will be held May 23-25 at (Location TBA).

Teams will compete in the division which they have chosen in the Basketball League Registry. Seedings within the division will be primarily based on the winning percentage for each team in the Basketball League games. The League Organizers may create sub-divisions within a particular division if the number of teams in that division warrants it.
Related Events
---
All event related questions should be directed to Tyrus Perry at registration@jsabasketball.com or call 9013376433.