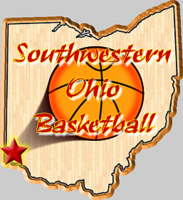 Summer Camp #7 (Gr. 4 & Up)
July 20-23, 2020 Cincinnati, Ohio
Messages
Coaches,
I feel like every time I give you an update I AM being your Groundhog's Day. As many around the state, we thought Governor Dewine was going to lay out his entire plan to open things back up again in Ohio, only to find out he provided very little news. We are hoping that maybe he will lay out a full tentative timeline tomorrow, similar to how Indiana did this past Friday.
We will be adjusting our entire league, tourney, camp, gym schedules based on our open date for Ohio. We will have an early summer (spring) and a late summer league. At that time we will reach out to everyone to see who is still interested in playing and who cannot. We understand this does not give any more info than what we had but at this time we all are in limbo.
We know several teams will not have practice time due to school facilities being closed at least through the end of June and possibly the rest of the summer. We will rent time during the day from 8 - 5 to teams at a reasonable price. This will be based on whatever time we have available. .
Look for an email when we have further details. Meanwhile stay safe, enjoy your time together, and lets hope there is a great future for our kids on the other side.
Tom Sunderman
Southwestern Ohio Basketball

5/3/2020 10:51 PM
Description
Dates: July 20-23, 2020 Grades: 4th and up (2020-2021 School Year) Time: 9:00 - 3:30 (Lunch Provided) Cost: $125
Camp/Clinic
All individuals
Boys & Girls: 12th, 11th, 10th, 9th, 8th, 7th, 6th, 5th, 4th
Ability: Competitive/Developmental
$125.00 entry fee
Location
Landmark Church - Athletic Center
1600 Glendale Milford Road
@ Aerohub Blvd.
Cincinnati

,
OH
,

45215
Directions
General Information
CAMP INSTRUCTORS:
Kevin Duncan – Kevin (Air Kev) has been training / coaching for over 25 yrs. And has been certified with Micah Lancaster for 4 yrs. (I'm Possible Training). He has trained players throughout Ohio and several other states, and players from countries like Denmark, Switzerland, Chile and Israel. Kevin has also worked the Cavs' Academy, former NBA player Derek Anderson's camps, and the Luke Kennard (Detroit Pistons) Overnight summer camps.
Josh Havens – Josh has been coaching 23 yrs., 17 as a varsity assistant and head coach. He has been coaching cyouth and AAU basketball for 19 yrs Josh was an All-City player at Lockland and went on to be a three year player at Berea College in Ky.
CAMP FEATURES:
* Individual instruction on the fundamentals of basketball including ball handling, passing, shooting and footwork.
* Individual skill enhancement and game enhancement including moving without the basketball; cutting & screening.
* Camp t-shirt
* Lunch provided along with drink.

Online registration is preferred, even if you will be paying in person.
Player's Name goes under the Individual Name box.
Primary Contact would be the person responsible for payment/emergency.

Full payment can be made online.
Registration
Registration is currently open for the following divisions:
To make a payment please visit the payments section of the event.
---
All event related questions should be directed to Tom Sunderman at Tom_Sunderman@yahoo.com or call 513-235-9007.
YOUTH BASKETBALL EVENT, TOURNAMENT AND LEAGUE DIRECTORY
Market your event by submitting it to our directory.
Submit Event