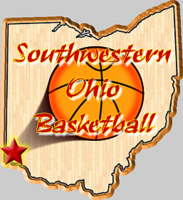 Summer Camp #7 (Gr. 4 & Up) Divisions
July 20-23, 2020 Cincinnati, Ohio
Messages
Coaches,
I feel like every time I give you an update I AM being your Groundhog's Day. As many around the state, we thought Governor Dewine was going to lay out his entire plan to open things back up again in Ohio, only to find out he provided very little news. We are hoping that maybe he will lay out a full tentative timeline tomorrow, similar to how Indiana did this past Friday.
We will be adjusting our entire league, tourney, camp, gym schedules based on our open date for Ohio. We will have an early summer (spring) and a late summer league. At that time we will reach out to everyone to see who is still interested in playing and who cannot. We understand this does not give any more info than what we had but at this time we all are in limbo.
We know several teams will not have practice time due to school facilities being closed at least through the end of June and possibly the rest of the summer. We will rent time during the day from 8 - 5 to teams at a reasonable price. This will be based on whatever time we have available. .
Look for an email when we have further details. Meanwhile stay safe, enjoy your time together, and lets hope there is a great future for our kids on the other side.
Tom Sunderman
Southwestern Ohio Basketball

5/3/2020 10:51 PM
Summer Camp #7 (Gr. 4 & Up) offers the following divisions. Any documents can be viewed, printed or downloaded.
Grades 4th and Higher
This is for Boys and Girls in 4th Grade and higher as of the 2019-2020 school year.
---
All event related questions should be directed to Tom Sunderman at Tom_Sunderman@yahoo.com or call 513-235-9007.
YOUTH BASKETBALL EVENT, TOURNAMENT AND LEAGUE DIRECTORY
Market your event by submitting it to our directory.
Submit Event