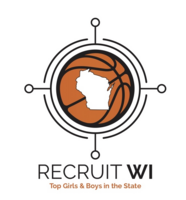 Recruit Wisconsin
July 20-22, 2020 Appleton, Wisconsin
Messages
Description
Boys and Girls 8th through High School and Adult College/Pro teams Basketball Tournament with strategic exposure opportunities!
Tournament
All teams
Boys & Girls
Adult: Men & Women
Ability: Elite/Competitive
$250.00-$450.00 entry fee
4 Game guarantee
Location
Community First Champion Center
5000 W Champion Dr.
Appleton

,
WI
,

54913
Directions
General Information
FIND MORE DETAILS AT OUR HOME PAGE

https://blaze365.com/recruitwisconsin/

This is a high profile Boys and Girls 8th through High School Basketball Tournament hosted by 1on1 Milwaukee, Team Wisconsin, Wisconsin Blaze and Wisconsin Legends in support of the Directors of the Wisconsin Sports Coalition.

Elite competition with COVID-19 risk mitigation, free Sports Recruits profile, and live streaming action and play by play commentating for 2021 teams. Games will be showcase only with WIAA Certified refs in the brand new Community First Champion Center, in Appleton, Wisconsin hosting 8 full hardwood basketball courts.

$325 (3 games) July 20th: 14u Level 1 and 2; 15u Level 2

$450 (4 games) July 21st/22nd: 15u L1; 16u L1 and 2; 17u L1 and L2

$25 off each team registration for 3 or more teams registered.

Email tourneys@blaze365.com for a Special Multi-Team discount code.

About 50 teams already committed! Register now!

Registration Deadline: Monday, July 6th, 2020
Registration Extended to Tuesday, July 14th, 2020 - Space is Limited!

Payment Options:

Venmo
Send payment via Venmo to @Blaze365 and include team names, gender, and divisions
If you prefer to register and pay by check instead, please write check out to:

BLAZE
PO Box 7697
Appleton, WI 54912

Include a Memo that lists Club Program / Team Names

You will still need to register your teams online with their contact information so we can provide that to Sports Recruit and update their software platform for you, the athlete, and college coaches!

SportsRecruits is the official recruiting platform and will provide FREE access before, during, and after on the SR Event Beacon app to more strategically connect athletes and college coaches for the best fit academically and athletically!

**NOTE: All athlete contact details required so we can provide SportsRecruits necessary details to create their profiles for the Event Beacon app to be used before, during, and after tourney.

SPECIAL CLUB & COLLEGE COACHES NETWORKING EVENT
7/21/20 4pm-8pm @ Blaze Sports & Fitness
FREE horderves, snacks, 2 drinks, and cash bar

APPAREL ORDERS
Pre-Order Tournament T-Shirts & Sweatshirts HERE through our Shirts & Giggles vendor. Order by (Wednesday, July 15th) and pick up your items at the CFCC location during the tournament. We will have all orders packaged, labeled, and separated for team pickup at the event. *Customize your shirt or sweatshirt with your name on the back and/or number on the sleeve.

COVID-19 UPDATE 6/12/20:
Recruit Wisconsin will make adjustments to our structure to provide for additional safety measures to give you the most competitive and safe event possible! We have been part of developing the Wisconsin SMART Start plan with our State Basketball Directors and will employ protocols that meet the demands of participants and spectators this year.

TEAMS ALREADY COMMITTED!
1on1 MKE Black
1on1 MKE Coral
1on1 MKE Green
1on1 MKE Navy
1on1 MKE Orange
1on1 MKE Silver
1on1 MKE Yellow
Chapman Basketball Academy 16U
Chapman South u17 girls
Closed Gyms U13 (Roemer) 2025
House of Wellness All-Stars
LiR 2022 Black
LiR 2023 Black
LiR 2024 Black
NLG Baker
Team Wisconsin Select 2023 Breidenbach
Team Wisconsin Select 2023 Murray
Team Wisconsin Select Black
WI Playmakers - 14U
Wisconsin Academy - Nelson
Wisconsin Academy - Williams
Wisconsin Blaze 13u
Wisconsin Blaze 14u
Wisconsin Blaze Black
Wisconsin Blaze Inferno
Wisconsin Blaze Red
Wisconsin City Hoops
Wisconsin Impact 2023
Wisconsin Impact 2024
Wisconsin Impact Blue
Wisconsin Impact Silver
Wisconsin Impact White
Wisconsin Legends
Wisconsin Legends
Wisconsin Legends
Wisconsin RAP
Wisconsin RAP
Wisconsin Shooters - Price
Wisconsin Shooters - Smith-Jenkins
---
All event related questions should be directed to Lisa Van Wyk at lisa@blaze365.com or call 920-750-5183.
YOUTH BASKETBALL EVENT, TOURNAMENT AND LEAGUE DIRECTORY
Market your event by submitting it to our directory.
Submit Event