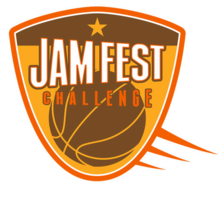 Messages
Syracuse Select Fall Slam
Good afternoon. For the second time, I have been notified by the Family First Sports Facility in Erie, PA that they are unable to have more than 25 people in their building at a time, which would make it impossible to run a tournament at this facility. When I agreed to rent out their facility for the second time, they had told me that there would be no issues with either spectator or participant numbers being limited. This is unfortuantely not the case. Syracuse Select Basketball has heard from a few teams that COVD-19 Guidelines were not being followed this weekend and this MAY have cause this issues. Syracuse Select Basketball will never use this site again in the future, and apologize for the inconvenience that canceling this tournament causes your teaThis is a complete embrassment to me and my business.I will be refunding this evening all teams that paid for their registration online. For any teams that are interested, there is a tournament being run this weekend in Scranton, PA that still has openings. I have already transferred per coaches requests the following teams to that tournament: All Syracuse Select teams, the ESM teams, The Hoop Roots teams, and RAP Bativia have been tranfered over to this event. If you would like to registered for this event please call Kevin Clark at (570) 815-8299 at Riverfront Sport Complex. I have personally taken my teams to 6 events here this summer and Fall and they do a great job! Shawn Pudney Syracuse Select Basketball Refunds will be processed right now at 4:25 pm Monday, October 5th, 2020
10/5/2020 4:14 PM
The following teams are officially participating in the Fall Slam Fest .
Please note some teams may not be present yet. Click on the team to view more details.
Girls 12th Grade Division
---
All event related questions should be directed to Patrick "Shawn" Pudney at spudney@verizon.net or call 315-224-1401.