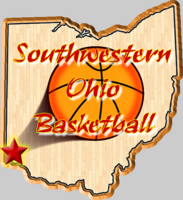 Southwestern Ohio Basketball - Fall League Divisions
September 10 - November 8, 2020 Cincinnati, Ohio
Messages
WINTER LEAGUE
INFORMATION

DECEMBER 1 - MARCH 7
10 GAMES PLUS ONE & OUT TOURNEY
BOYS & GIRLS GRADES 2 - 12 (ATHLETIC, OPEN REC & COMMUNITY REC DIVISIONS)
OVER 400 TEAMS LAST 23 YEARS
WE HAVE SECURED 15 COURTS THROUGHOUT GREATER CINCINNATI FOR TEAMS WITH NO HOME GYM



CINCINNATI ROYALS / KINGS TRYOUTS
https://basketball.exposureevents.com/156731
GIRLS & BOYS GRADES 2 - 8
OCTOBER 23-25:HALLOWEEN SHOOTOUT
​
NOVEMBER 6 - 8, 13 - 15:PREVIEW DAYS
​
NOVEMBER 20-22:26th ANNUAL PRESEASON TOURNAMENT
​
NOVEMBER 27-29:15th ANNUAL THANKSGIVING TOURNAMENT
​
DECEMBER 21-31:21st ANNUAL CHRISTMAS CLASSIC
​
JANUARY 15 - 18:MLK WINTER SHOOTOUT

9/26/2020 10:11 AM
I HAVE GOTTEN CONFIRMATION FROM ONLY 6 COACHES SO FAR
On Tuesday, September 22, 2020, 10:49:26 AM EDT, Tom Sunderman <tom_sunderman@yahoo.com> wrote:
I have made some adjustments to the schedule as we kicked one team out of the league and added another. We have also changed some matchups to try to balance some games with their opponents. Lastly, every game has now been placed on the schedule.
Please understand with all these others gyms still closed, we still only have Landmark to run all our games for the fall league. What does this mean again...very limited on gym time so there is absolutely minimalability to move games(3 available slots). Also, we are also only allowed to let teams play one opponent per day currently by the state mandate, which limits our ability to play double headers. We need your cooperation to make these schedules work to the best of your ability.
The only option at this point is if you cannot make your game is to swap a game with another team or get someone to cover our game. All no shows or forfeits will result in a $50 fine to cover the cost of the officials. If you swap a game please alert the league of the change so we can post it on the app. If yo need a number of a coach to swap please get hold of one of us ASAP to get it to you. PLEASE HIT REFRESH ON YOUR COMPUTER AND CONFIRM YOUR SCHEDULE!
Many of you know we filed a lawsuit with the state of Ohio to open up contact sports. We won a preliminary injunction to allow us to operate on August 6th, and which put the heat on Dewine to open up sports like basketball, soccer, football and so on. The state has since filed an appeal, and we are continuing our suit against the state until the injunction is permanent. In order to not allow the state not to win this case, and to not allow Dewine to shut sports back down this winter we have put some protocols that we ask you to pass on to your team. These are protocols we told the judge we would honor.
All spectators must wear masks until the state mask mandate is waived. (Not our rule but the Governor's)
All coaches and players (10 and over) have to wear masks entering and leaving the building (Until the kids are on the court of play).
Please ask your team not to arrive more than 15 minutes prior to a game and to leave immediately after the game. Meet with your team outside please.
No shaking hands after the game. (I know - we are teaching our kids the opposite of sportsmanship).
Have the players clean the bench area after each game so someone else does not need to handle their water bottles or masks.
We will sanitize constantly the bench areas, lobby and the bathrooms throughout the day.
Ask parents to sit spaced out based on relations - very important please.
If your child does not feel well do not come to the game!!!
We will try to do temperature checks for all people entering the building before their game, including our workers and referees.
Please use the proper doors marked Exit and Enter.
Please note - We will be doing 20 minute running clock halves this fall (with last minute of each half being stop and go), since we are not allowed to have our own clock workers during his time working per our Order. One team needs to provide the book and one team needs to provide the clock keeper.
Weappreciate your help with this, as we all just want our kids to be able to play again. The health department has been doing undercover spot checks, especially on us since we are the ones who filed the lawsuit against them. Some of you know too Ben Goodyear, director of CPYBL, was in our gym taking pictures of parents and players whenever they relaxed and took off their masks or congregated, and turned this information over to the state. The whole reason for our lawsuit was to get our kids back to playing, as they need this. We cannot afford people like this to take sports back down. So please pass this on to your parents and ask them to help our fight for our kids by following these protocols. Thanks

9/24/2020 8:46 AM
https://basketball.exposureevents.com/152529/e/schedule
GET THE APP AND FOLLOW YOUR TEAM!
Coaches,
I have spent 22 hours on the schedule the last two days and the first version has posted. Please understand with all these other gyms still closed, we only had Landmark to run all our games for the fall league. What does this mean...very limited on gym time, so there is absolutely minimal (about 7 open slots) ability to move games. The time slots available are on weeknights and late Saturday night. Also, we are only allowed to let teams play one opponent per day, per the state mandate. This limits our ability to play double headers. We have a pending lawsuit, that we are fighting hard to win, and cannot afford to take a chance to lose this case. if we were to lose the case, I really believe that winter sports will be shut down for our kids - by Governor DeWine. We need your cooperation to make these schedules work to the best of your ability. About the only option I have right now is to swap games with each other, if teams agree upon this, or, to see if something changes on our status over the next couple of weeks. Please look over your schedule (some of you don't have all 10 games, yet).
CONFIRM by an email to Tom_Sunderman@yahoo.com that:
1) You have your schedule, and
2) You will be at your games, especially this weekend!
Thanks,
Tom and SWOB Staff

9/15/2020 10:10 PM
Southwestern Ohio Basketball - Fall League offers the following divisions. Any documents can be viewed, printed or downloaded.
---
All event related questions should be directed to Tom Sunderman at Tom_Sunderman@yahoo.com or call 513-235-9007.
YOUTH BASKETBALL EVENT, TOURNAMENT AND LEAGUE DIRECTORY
Market your event by submitting it to our directory.
Submit Event