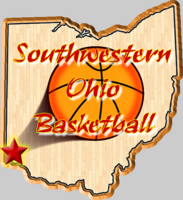 Southwestern Ohio Basketball - Fall League Schedule
September 10 - November 8, 2020 Cincinnati, Ohio
Messages
https://basketball.exposureevents.com/152529/e/schedule
GET THE APP AND FOLLOW YOUR TEAM!
Coaches,
I have spent 22 hours on the schedule the last two days and the first version has posted. Please understand with all these other gyms still closed, we only had Landmark to run all our games for the fall league. What does this mean...very limited on gym time, so there is absolutely minimal (about 7 open slots) ability to move games. The time slots available are on weeknights and late Saturday night. Also, we are only allowed to let teams play one opponent per day, per the state mandate. This limits our ability to play double headers. We have a pending lawsuit, that we are fighting hard to win, and cannot afford to take a chance to lose this case. if we were to lose the case, I really believe that winter sports will be shut down for our kids - by Governor DeWine. We need your cooperation to make these schedules work to the best of your ability. About the only option I have right now is to swap games with each other, if teams agree upon this, or, to see if something changes on our status over the next couple of weeks. Please look over your schedule (some of you don't have all 10 games, yet).
CONFIRM by an email to Tom_Sunderman@yahoo.com that:
1) You have your schedule, and
2) You will be at your games, especially this weekend!
Thanks,
Tom and SWOB Staff

9/15/2020 10:10 PM
Standings
No pool found for this division.
* Game(s) won't count against standings
Schedule
No games were found scheduled.
* Games won't count against standings
---
All event related questions should be directed to Tom Sunderman at Tom_Sunderman@yahoo.com or call 513-235-9007.
YOUTH BASKETBALL EVENT, TOURNAMENT AND LEAGUE DIRECTORY
Market your event by submitting it to our directory.
Submit Event