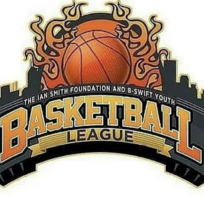 Messages
Announcement
ANNOUNCEMENTS: 1. All spectators will pay $5(adults and students)
2. Spectators will not be permitted into gym until previous game has cleared out (Please don't knock on the door)
3. Doors will lock 15 minutes after tip-off
4. No pets | No weapons | No marijuana fragrance
5. All spectators must remain seated during game play
6. Only players and coaches permitted on bench
7. YOU MUST HAVE A MASK ON 😷
8. YOU MUST KEEP YOUR MASK ON 😷
9. If you leave the gym during the game...you will NOT be allowed back in until (rule #2)
10. IT'S NEVER PERSONAL...JUST THE WAY COVID-19 IS SETUP
9/16/2020 8:39 AM
Announcement
ANNOUNCEMENTS: 1. All spectators will pay $5(adults and students)
2. Spectators will not be permitted into gym until previous game has cleared out (Please don't knock on the door)
3. Doors will lock 15 minutes after tip-off
4. No pets | No weapons | No marijuana fragrance
5. All spectators must remain seated during game play
6. Only players and coaches permitted on bench
7. YOU MUST HAVE A MASK ON 😷
8. YOU MUST KEEP YOUR MASK ON 😷
9. If you leave the gym during the game...you will NOT be allowed back in until (rule #2)
10. IT'S NEVER PERSONAL...JUST THE WAY COVID-19 IS SETUP
9/16/2020 8:39 AM
Youth Basketball League
Greetings!

Tomorrow's league games will be played at Kipp Indy located at 1740 East 30th Street. Game times are on the hour, starting at 9am. We will be following the COVID-19 guideline as follows:
1. Everyone must wear a mask to enter
2. spectators must keep mask on for the duration of games. Any violation of this and YOU WILL BE ASKED TO LEAVE.
3. If young kids attend (not recommende), they must remain with parent and not playing around in facility
4. Each game will be closed for entry15 minutes after tip-off.
5. No players/coaches, spectators can enter facility until previous game has cleared.
6. There will be a separate door for entrance/exit
7. Let's play some ball and have fun!
9/12/2020 5:59 PM
The following teams are officially participating in the Youth Basketball League.
Please note some teams may not be present yet. Click on the team to view more details.
---
All event related questions should be directed to Ian Smith Foundation at iansmithfoundation@gmail.com or call 7656159578.