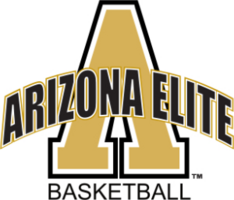 ARIZONA ELITE'S FALL CLASSIC
September 19-20, 2020 Gilbert, Arizona
Messages
Coaches:
Please read and relay the COVID protocols to your parents. This is also listed under "DOCUMENTS" on the tournament website. Thank you.
Attachment
9/15/2020 8:57 AM
There is a maximum of 1 spectator per player allowed for the event. Each tourn pass is $20 and allows entry for both Saturday and Sunday. Team coach needs to collect all funds from the spectators (up to 10 per team) and the tournament director will deliver wristbands to team coach the night prior or at least one hour prior to first game. Spectators are NOT allowed to watch other games than those of their daughter due to gym restriction.
After each game all players, coaches and spectators are required to leave the gym promptly for cleaning crews. Please do not delay for team talks as the next game will not start until all cleaning is done.
'Thank you.

9/12/2020 1:37 PM
Description
Tournament
All teams
Girls: 11th, 10th, 9th
Ability: Elite/Competitive/Developmental
$500.00 entry fee
4 Game guarantee
Exposure Certified event
Location
Inspire Courts - Gilbert
1090 N. Fiesta Blvd.
Gilbert

,
AZ
,

85233
Directions
General Information
Welcome to Arizona Elite's FALL CLASSIC, run by the Arizona Elite Basketball Club. All games will played at Inspire Courts, 1090 N. Fiesta Blvd., Gilbert, AZ 85233.

GAMES WILL BEGIN AT 8:00 AM.

Strict COVID safety protocols will be utilized at this event. Please carefully read the procedures below and see the attached COVID-19 PROTOCOLS under "Documents" listed above.

Each person is required to have a face mask attached properly prior to entry.

Each person will be temperature checked every time they enter the building.
One parent allowed per player, maximum 10 per team.
Teams will be allowed entry to the courts 15 minutes prior to the start of their game. They will be held in a designated area by our volunteers until the court supervisor gives the OK to enter. Parents will be allowed entry 10 minutes prior to game time and are encouraged to wait in their vehicles as this will ease congestion and prevent spectators from overheating and failing the temperature check.
Coaches and spectators are required to wear face masks at all times in the building.
Players may remove face masks when playing only.
Immediately after each game all teams and spectators must leave the courts and exit through the front door. Please encourage your parents and players not to mingle, change out their shoes or have any team talks after the game just played. Please do so outside the building.
Once the previous players and participants have left the building and all cleaning procedures have been implemented, a volunteer will allow the new group entry into the playing area with spectators to follow as indicated above.
Spectators will be required to sit in the designated bleachers on the identified "X".
Post-game, our cleaners will spray both benches and spectator benches with sanitizers provided by Elite and wipe down with clean cloth.
These measures are necessary to provide the safest possible environment for participation. We appreciate your cooperation. Please understand that we don't know your parents or fans, so if there are more than 10 people in the bleachers supporting your team, you the coach, will be asked to remove the spectators not designated to be at that specific game.
Please let your parents know that they are only allowed to watch the game of their respective daughter, unfortunately they CANNOT stay for additional games because of occupancy restrictions.


GUIDELINES FOR YOUTH ACTIVITIES
Stay home if sick.

If you feel uncomfortable in attending the tournament at this time, please stay home.

Spectators should follow CDC guidelines for social Distancing - 6 feet away from other people.

We recommending that those who may be high risk, such as those with a compromised immune system and/or those that are 65+ years old to consider skipping this tournament

Do not touch eyes, nose, mouth

Use hand Sanitizer before entering and upon exiting the facility

Spectators must wear face mask.

Temperatures will be taken at admissions.

Bands are pre-purchased and will be distributed by the coaches, please have your band on your wrist prior to entering. No one without a wrist band will be allowed entry into the event.

No bands will be sold during the event and we do not have replacement bands in case of a loss.
PLAYERS & COACHES
Temperatures will be taken at admissions

Use hand sanitizers before entering the facility and upon exiting the facility

Consider bringing your own personal hand sanitizer, and use frequently

Do not share water bottles, towels, …..

Must bring your own water bottle.

Our water fountains are shut off per CDC guidelines.




Coaches must sanitize all your equipment brought in at Inspire

Sanitize equipment, ie bball, before and after use

Sanitizing materials will be available at the score tables.

Coaches are asked to remind their players to following the CDC guidelines

All items left behind will be disposed of, please take all your personal items with you after each game

Pay with Credit Card under "Payments" included is a 3.1% fee.

Pay with VENMO please contact Gary Pedersen at 480-332-9848.
Thank you all.
Registration
Registration is currently open for the following divisions:
To make a payment please visit the payments section of the event.
---
All event related questions should be directed to Gary Pedersen at gary@arizonaelite.net or call 480-332-9848.
YOUTH BASKETBALL EVENT, TOURNAMENT AND LEAGUE DIRECTORY
Market your event by submitting it to our directory.
Submit Event