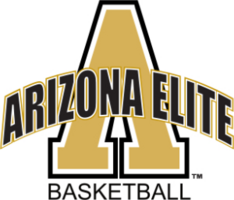 ARIZONA ELITE'S FALL CLASSIC Divisions
September 19-20, 2020 Gilbert, Arizona
Messages
Coaches:
Please read and relay the COVID protocols to your parents. This is also listed under "DOCUMENTS" on the tournament website. Thank you.
Attachment
9/15/2020 8:57 AM
There is a maximum of 1 spectator per player allowed for the event. Each tourn pass is $20 and allows entry for both Saturday and Sunday. Team coach needs to collect all funds from the spectators (up to 10 per team) and the tournament director will deliver wristbands to team coach the night prior or at least one hour prior to first game. Spectators are NOT allowed to watch other games than those of their daughter due to gym restriction.
After each game all players, coaches and spectators are required to leave the gym promptly for cleaning crews. Please do not delay for team talks as the next game will not start until all cleaning is done.
'Thank you.

9/12/2020 1:37 PM
ARIZONA ELITE'S FALL CLASSIC offers the following divisions. Any documents can be viewed, printed or downloaded.

17U Platinum - Girls
Top division for all 17U Teams
17U Gold - Girls
Second best division for 17U teams and top 16U teams. There will be no separate 16U division.
15U - Girls
All 15U teams.
---
All event related questions should be directed to Gary Pedersen at gary@arizonaelite.net or call 480-332-9848.
YOUTH BASKETBALL EVENT, TOURNAMENT AND LEAGUE DIRECTORY
Market your event by submitting it to our directory.
Submit Event