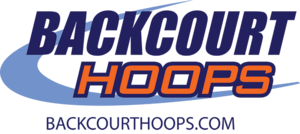 Messages
Schedule
Good afternoon.

Next week's fall league schedule is up. We will have the next few weeks of the schedule up and running by the end of the weekend.

We appreciate your patience in this.
9/18/2020 3:15 PM
Boys/Girls Fall League
Good afternoon!

The Boys and Girls Fall League at Riverfront Sports schedule for next week has been completed and published! We are excited to be able to host the league and want to thank you all for your participation. We did our best to accomodate everyone's requests and for the first three weeks, will go week by week as other Fall sports finish up, so please be patient. Please refer to the Fall League page on our website for the Fall league rules that will be enforced.

Also, please make sure you are aware of the protocols for Riverfront Sports below that will be strictly enforced during league play. We have very tight restrictions and to make sure our operations continue to flow in the right direction, we will be closely following the rules and regulations. If you have parents, family members or friends not able to attend, we do have Live Streaming options available through LiveBarn! to view the games, which are also posted below the protocols.

We appreciate your time and understanding. If you have any questions or concerns, please let us know. Thank you!

Sincerely,

Riverfront Sports/Backcourt Hoops
5 W. Olive Plaza
Scranton, PA 18508



Riverfront Sports Boys & Girls Fall League Covid-19 Safety Protocol Reminders for Coaches and Parents/Guardians:
Check-in procedures for teams/parents will take place outside10 minutesbefore your scheduled game, please do not arrive earlier than 15 minutes before your scheduled game time.
Teams will be directed by Riverfront Sports staff as to when they can enter the facility for their game.
Two (2) coaches allowed per team and one (1) parent/guardian will be allowed into the facility with each player.
There will be a $3.00 per day (cash only) charge to enter the facility.
Every individual entering the building will have their temperature taken by our thermo imaging camera. Anyone with a temperature above 100.4 degrees will not be permitted to enter our facility (per CDC recommendations). No exceptions!
Coaches are always required to wear masks while in the facility and players will be asked to wear masks while not actively competing.
There will be no handshake line after each game, upon completion of each game all teams will be directed to leave the facility immediately as to allow time for the next team to enter for their scheduled game. If a team is playing back to back games, they will be immediately directed to go to their next scheduled court.
Teams are asked to bring their own basketballs, there will be a short three (3) minute pregame warmup and only two (2) minute halftime.
Hand sanitation stations are throughout the building for everyone to use. Each court will have hand sanitizer and disinfecting stations to be used by staff throughout the day.
How to Watch:
Watcheverygame played atBackcourt HoopswithLiveBarn!
Use Promo Codeback-2019for 10% off!

LiveBarnallows you to...
·Watch every gameLIVE or On-Demandfrom your mobile device, tablet or computer.
·On-Demand feature allows you to watch it on your time! Immediately after, tomorrow, later in the week, for up to 30 Days!
· Ournewfeature allows30-second highlight clipsto be downloaded directly to your phone or device.
.Downloadfull games to re-watch as much as you want, use as a coaching tool, and even clip for highlight videos.
·Tag us on Instagram, Twitter, & Facebook !
·Submit highlights directly to LiveBarn for Plays of the Week!
When you subscribe to LiveBarn, you can stream unlimited video fromanyLiveBarn venue for $16.95/month and may cancel at any time.
9/11/2020 12:56 PM
Click on a division below or search for a team to view the schedule.
---
All event related questions should be directed to Kevin Clark at kclark@riverfrontsports.com or call 570-347-0797.