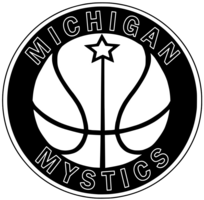 Must See Tourney
presents
Turkey League Girls Grades 4-8 Venues
November 8 - March 7, 2021
Messages
Turkey League Extension
Due to the recent Covid-19 lockdown extension in the State of Michigan per Governor Whitmer's orders, we will be continuing the league effective the week of January 4, 2021. This will align with our current break of Christmas Holiday and will allow us to ensure a maximum length of time for preparations. Please be safe and have a Happy Holiday Season! If you have any questions please contact us at michmystics@yahoo.com.
12/9/2020 10:10 AM
COVID-Shutdown
It is with great disappointment that we need to suspend our season for the next three weeks effective November 18 through December 8, 2020 per the new state mandate. WE WILL CONTINUE the league once the mandate is lifted. Stay tuned for schedule updates. Be safe and let us know how we can better serve you and your teams!
11/17/2020 9:11 AM
Turkey League
Reminder Mask must be worn at all times by players and spectators. Maximum of 2 spectators per player! Be patient this year we will have schedule changes due to this pandemic throughout the year, Appreciate you
11/5/2020 9:17 AM
Schedule
Pkease continue to check schedule this is going to be a crazy year. Adjustments are going to happen week to week.Sorry for any inconvenience during theses crazy times.
11/5/2020 6:15 AM
Turkey League
We have a few more young teams finishing registration on Friday. I will have first weeks schedule out by November 3rd.
10/26/2020 7:19 PM
The following venues are being used for this event.
---
All event related questions should be directed to Rob at michmystics@yahoo.com or call 810-265-3164.