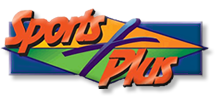 Sports Plus Ohio
presents
Queen City Basketball Winter League Venues
November 13 - January 31, 2021
Messages
QC Youth League
Welcome Visitors to SportsPlus

SportsPlus is an indoor facility andFACE MASKS ARE REQUIRED BY EVERYONE TO ENTER

Specatators must be over the age of 18 and are limited to 2 ADULTS per player.

Addmissions: $3 per adult to enter.

SportsPlus is a CASH ONLY facility so please plan ahead to attend these games.

Please follow the designated Entrance and Exit signs when coming to your games.

SportsPlus will be handling temperature checks by everyone entering the court area.

If you are not comfortable or able to attend a game please check out Live Barn. All courts at SportsPlus have Live Barn live streaming.
we will be broadcasting all games played at Sports Plus Live & On Demand via LiveBarn.

LiveBarn allows friends, family, players and coaches to:

· follow along with the action from their mobile device, tablet or computer either live or at a more convenient time

· download games for review and archive

· submit highlights directly to LiveBarn for Plays of the Week

· share great plays via social media and email!

When you subscribe to LiveBarn, you can stream unlimited video from any LiveBarn venue for $14.95/month. Use our PROMO CODE:
6a47-be6b for a 10% discount on your subscription!

If you're already a LiveBarn subscriber, be sure your profile reflects our Promo Code. To do this:

1. Sign on.

2. Click Profile

Either ADD or UPDATE 6a47-be6b in the Promotional Code field.
LiveBarn is Live or Coming Soon to many more venues in the US and Canada, click here to see a full list!For more information, visit www.livebarn.com.See you at the court!

11/19/2020 10:02 AM
QC WINTER LEAGUE UPDATE
Coaches,

After speaking with many of you about prior obligations to football, soccer or that you do not have a full roster to play this weekend. We feel it is in the best interest of the league to push the start of the season back one weekend to now begin on Friday, November 20.

Thank you for your understanding on this and we will see you beginning November 20.


Brad Baldwin
Sports Plus Basketball
11/10/2020 4:36 PM
The following venues are being used for this event.
Sports Plus
10765 Reading Road
Cincinnati
,
OH
,
45241
Court 1 (Ct. 1)
,
Court 2 (Ct. 2)
,
Court 3 (Ct. 3)
,
Court 4 (Ct. 4)
,
Court 5 (Ct. 5)
,
Court 6 (Ct. 6)
---
All event related questions should be directed to Sports Plus at sportsplusbb@gmail.com or call 513-808-0086.