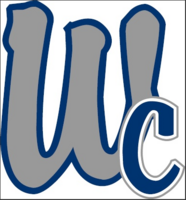 Description
Whitfield County Recreation Department basketball league is composed of volunteers dedicated to assist the youth to develop knowledge, skills, and the love of the game of basketball. WCRD emphasizes the values of sportsmanship, teamwork, and fair play. Our goal is to provide for all basketball players, the opportunity to strive for achievement and excellence and have fun while learning the game of basketball. We offer basketball for ages 5-14 boys and girls with an age cutoff of September 1st. The cost to play is $30 and that includes jersey and shorts. We will play our season from beginning of November to end of January.
Tournament
All teams
Boys & Girls
entry fee
8 game guarantee
Location
Southeast Whitfield High School, Edwards Park and Surrounding School Gyms
Directions
---
All event related questions should be directed to Ryan Hollingsworth at rhollingsworth@whitfieldcountyga.com or call 706-671-9882.