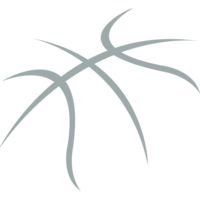 Messages
Weekend of 2/6-2/7
Good morning!

Although the orginial Biddy league schedule did not have us playing this weekend, we are going to use it to make up rescheduled games.

Games are reflective on the Exposure app with times and dates.

If you need anything from us, please let us know.

Thank you!
2/3/2021 11:33 AM
Girls Biddy - Sunday 1/31
Good evening.

We are sorry for the late notice, but due to ongoing maintenance issues that have yet to be resolved, we are going to have to reschedule the Girls Biddy league for Sunday, January 31st to another date that will be announced tomorrow.

We are sorry for the inconvenience, but expect to be back up and running on Monday, February 1st.

Thank you.
1/30/2021 10:59 PM
Biddy Rules Update
Good afternoon, Coaches.

As we prepare to get back up and running this weekend, I want to point out a few of the changes we are putting in place for this weekend after having a few constructive conversations.

Please see the Rules link to the league below.

Thank you.

https://www.backcourthoops.com/nepa-elite-biddy/#1542657423140-f96f377f-3071
1/7/2021 1:06 PM
Elite Biddy Update
Good afternoon.

I am just writing to remind you that the NEPA Elite Biddy Basketball league will resume this weekend. Originally, we weren't scheduled to play this weekend, but due to the shutdown we had to adjust a few things. Please check the Exposure schedule for your game times and we look forward to seeing everyone this weekend.

Thank you.
1/7/2021 12:32 PM
Backcourt Hoops Closed
Based on the Commonwealth of Pennsylvania's new protective mitigation efforts, Backcourt Hoops will suspend all leagues and programs starting Saturday, December 11th until January 4th. This includes our NEPA Elite Biddy program which will resume January 9th & 10th. We thank you for your support and please stay safe over the holiday season.
12/11/2020 2:18 PM
2020 Biddy Reminders
Hi Coach,

Our schedules are up for the season on Exposure. Please download the Backcourt Hoops app on your smart phone to have access to everything.

You can also view the schedules on the website. This weekend's schedule will be time for you to practice (half court) and/or scrimmage.

https://basketball.exposureevents.com/157298/nepa-elite-biddy-basketball-league-powered-by-ninas-pizza/schedule

We recommend you sign up for Notifications (text or e-mail) on your team page for schedule updates, cancellations etc.. Please recommend your parents do the same.

Rosters are posted on the BackcourtHoops.com site on the NEPA Elite Biddy Page. https://www.backcourthoops.com/nepa-elite-biddy/

All rules are also posted on that page.

We have received a bunch of clearances from our head coaches. If you haven't submitted yours yet, please do so ASAP by e-mailing them to hoops@backcourthoops.com

If you need clearances, click on our website for the links to get them done.

https://www.backcourthoops.com/nepa-elite-biddy/#coaches

Finally, if you were assigned an assistant coach, could you please e-mail your team name and the name of your assistant coach to make sure we have their clearances. hoops@backcourthoops.com

Thanks for volunteering and your help with Biddy Basketball. Please reach out to us if you have any questions.

Backcourt Hoops
11/12/2020 3:21 PM
Description
-2020-21 NEPA Elite Biddy Basketball League -This is a rec basketball league for players of all levels. -Boys (Saturdays) and Girls (Sundays) A – 6th through 8th B – 4th and 5th C – 2nd and 3rd D – K and 1st (30 minutes development/30 minutes play) -9 Regular Season Games – Everyone makes playoffs which start 1/23. -Cost: $85 per child, 2nd child in same family $75, 3rd child $60 -Includes t-shirt jersey -TEAM SPONSORSHIP: $150 includes sponsor name on shirt and logo on LED boards on courts -CALENDAR Saturday 11/7 and 11/8 (Evaluation Day – Draft) 1st Half – 11/14 and 11/15 through 12/19 and 12/20 OFF Holiday Break 2nd Half and Playoffs – 1/2 and 1/3 through 2/13 and 2/14
League
All individuals
Boys & Girls: 8th, 7th, 6th, 5th, 4th, 3rd, 2nd, 1st, K
$85.00 entry fee
Location
Riverfront Sports
5 W Olive Plaza
Scranton

,
PA
Directions
---
All event related questions should be directed to Kevin Clark at kclark@riverfrontsports.com or call (570) 347-0797.