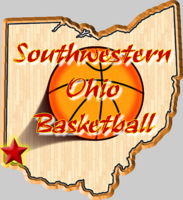 Messages
LEAGUE RULES
Coaches and coordinators,
Attached our winter league rules. Please read over them, understand them and have a copy with you at all games. Schedules are in process and are set to be released on the evenng of Monday November 30th. With the Ky Governor closing sports down for the next few weeks there is a chance we may have to make adjustments that may delay the entire schedule being released at that time. We will communicate updates every 2-3 days over the next couple weeks. Thanks
LEAGUE SCHEDULES
Coaches and Coordinators - a very tentative schedle is posted on Exposure and will be linked later today to our website www.swohiosports.com. We have had more teams request byes due to quarantine again last night and even this morning. We are going to release more info about how to handle this, league and facility protocols, and other info throughout the next 72 hours. Look for several emails to come your way soon. We please ask that you work with us and the other 480 teams to try to make this season happen as smooth as possible. This is a unique year so we need to appreciate that we are playing right now.
12/2/2020 9:40 PM
TEAMS NEEDED
We need the following games covered so far for this weekend: 5th grade boys athletic Sunday 2:00 Sports of All Sorts; 4th boys athletic Sunday 6:00 Friars; 6th grade boys athletic Sunday 10;00 Sports of All Sorts; 8th girls Saturday 2:00 Landmark; Girls HS Sunday 3;00 OCA. iF YOU WANT ANY OF THESE GAMES EMAIL US AT TOM_SUNDERMAN@YAHOO.COM
1/22/2021 11:37 AM
Teams Needed Today
We are in need of a 6th grade team 4:00 at Sports of All Sorts, 5th grade 6:00 at OCA and a 7th grade team. Text me at 235-9007 if you can take any of these Games
1/17/2021 12:17 PM
4TH GRADE TOURNEY TEAM
We are in need of a 4th grade boys team for our MLK tourney this weekend. NO COST. Games Saturday 5 and 7 at Kingdom with bracket play Sunday. TTom at 235-9007 about spot
1/15/2021 11:10 PM
TEAMS NEEDED THIS WEEKEND
We are in need of the following to cover games this weekend: 3rd grade boys - Sunday 2:00 Sports of All Sorts; 5th grade boys - Sunday 8:00 Sports of All Sorts; 6th grade boys - Sunday 9am and 7pm at Sorts of all Sorts; 7th grade boys - Sunday 10:00 at Sorts of All Sorts; JV Boys - Saturday 3:00 & 4: Pattison and Sunday 8:00 OCA; Boys Varsity - Saturday 1:00 Pattison Elem, Saturday 4:00 Friars and Sunday 3:00 OCA; 4th grade girls Rec - Saturday 3:30 Friars; 5th grade girls Rec - Saturday 11:00 Springdale Rec; Girls HS Saturday 8:00 Pattison Elem. If you want to play any of these games email me at tom_sunderman@yahoo.com
1/15/2021 12:24 PM
TEAMS NEEDED THIS WEEKEND
Here is the list of teams needed for this weekend's games due to conflicts and Covid: 3rd boys Sunday 2:00 Sports of All Sorts; 5th boys athletic Saturday 9:00 Landmark and Sunday 7:00 Landmark; 6th boys athletic Saturday 8:00 Landmark Saturday 8:00 Crush Sunday 4:00 Landmark and Sunday 1:00 OCA; 6th boys rec Saturday 1:00 Springdale Rec; JV Boys Saturday 4:00 Landmark; 4th girls rec Saturday 2:00 Springdale Rec; 5th girls athletic Saturday 4:30 Friars; 5th grade girls rec Saturday 4:30 Wyoming Rec and Sunday 4:00 OCA; 6th girls athletic Sunday 2:00 OCA; Girls HS Saturday 4:00 Landmark. If you can play any of these email me at tom_sunderman@yahoo.com.
1/8/2021 12:10 PM
SCHEDULES
Coaches,
I sent out a notice last Monday that final schedules were posted and revisions were made during the Christmas break. I also sent out the conflict schedle policy to due to COVID and other conflicts. I have attached it again. Unless it was a league mistake we need to adhere to this. Also coaches and parents need to get the pdated schedule - we had 4 teams no show this weekend and with the limited gym space we can't afford this. If you do not make a game and no show your team will be fined $50 and you may lose the abaility to play in the post season. PLEASE GET UPDATED SCHEDULES
1/4/2021 2:35 PM
TEAMS NEEDED THIS WEEKEND
I need teams to fill in the following games:
Saturday 9:00am and 5:00 4th grade boys athletic at Landmark, 9:00am 3rd grade boys rec at Landmark, 9:00am 2nd grade boys rec at Wyoming Oak, 2:00 3rd grade girls rec at Wyoming Oak, 1:00 6th grade girls rec at Springdale Rec, 2:00 boys high school varsity at Mt Auburn Prep. If you can play any of these games text me at 235-9007. Thanks
1/1/2021 4:22 PM
SCHEDULE CONFLICT POLICY
Coaches - PLEASE READ. This is important we are all on the same page. Thanks

Tom Sunderman
FINAL UPDATED SCHEDULES
Coaches,
I have spent about 60 hours during the break moving games due to the 102 games affected due to quarantines in December, matching teams up wth better games, home gym time changing in January and February and so on. The final schedules are now posted. There are 4 3rd/4th grade girls crossover games needing added and 2 other games not scheduled yet. Outside this schedules are fnal. Please go on website and Exposure to give your parents updated schedules. I will send out schedule conflict policy this afertnoon for remainder of season.
12/29/2020 10:20 AM
TEAMS NEEDED - TOURNEY
We have had teams drop out of our tourney for various reasons and are in need of the following: 3rd (playing 9 foot rims), 5th and 6th grade girls and 4th grade boys rec. The 6th grade girls actually have game tonight 8:00 at Landmark. If you have a tema that can play email me at tom_sunderman@yahoo.com
12/21/2020 12:40 PM
DEC 26 - 27 WEEKEND
Coaches - I got gym time from OCA,Sports of All Sorts and maybe some at Landmark. If anyone is available to play and wants me to get them one of their missed or future games next weekend please let me know. Email me at tom_sunderman@yahoo.com
12/19/2020 6:38 PM
FINAL TEAMS NEEDED
I appreciate everyone's help on these games. Have filled several. Here is what I still need:7th boys Saturday 2:00 OCA, JV Boys Saturday 3:00 Landmark, 8th or JV boys Saturday 6:00 Crush, 4th Boys Saturday 5:00 Landmark. Text me at 235-9007 if you can fill any of these.
12/18/2020 10:01 PM
TEAMS NEEDED
I am still in need of teams for the following games: 4th boys athletic Saturday 3:00 and 5:00 at Landmark, Sunday 8:00 at Landmark. 5th grade boys athletic Sunday 1:00 at OCA and 6:00 at Landmark. 7th grade boys athletic Saturday 2:00 at OCA and Sunday 8:00 at Landmark. 6th grade girls rec Saturday 3:00 at Dohn HS vs Norwood. PLEASE EMAIL ME AT TOM_SUNDERMAN@YAHOO.COM IF YOU CAN
12/18/2020 7:25 PM
LEAGUE SCHEDULES
Last night we posted tentative league schedules for January and February. We wil be doing cleanups to these over the next 3 days and will post final schedules Monday. We know some teams have 8 or 9 games and some teams have 11 or 12. Tere are also occassions where teams play teams 3 times and this will be fixed. This is do to us switching games around the first 3 weeks due to COVID ssues. We have had rearrange 87 games so far due to quarantine.

Also anyone that wants to pick up a game this weekend please email us at tom_sunderman@yahoo.com today as we have several games needing covered this weekend for teams quarantining. I also have some gym time available at Sports of All Sorts in Ky that became available when the Governor of Ky allowed them to open back up this week.

LAST CALL FOR CHRISTMAS TOURNEY - CURRENTLY 128 TEAMS REGISTERED - GAMES HELD AT LANDMARK AND KINGDOM DEC 21 - 31
12/17/2020 1:03 PM
Schedule may be Down
We are doing some routine maintenance on the schedule. We are preparing the rest of the schedule for release. If you can't access the schedule, be patient. We are trying to keep the down time to a minimum.
12/15/2020 5:05 PM
Check your Schedule
With multiple teams cancelling, due to Covid quaranteening, we have had to make many changes to the schedule. We tried to contact everyone involved, this is just a reminder. We don't want anyone to miss their games.

Download the Exposure App, follow your team. Tell your parents, as well.
Thank you for your patience and understanding.
12/11/2020 3:28 PM
TEAMS NEEDED
We have more games to cover due to quarantine. We need a girls team for 4th grade girls rec game Saturday 1:00 at Landmark and a team for a 5th grade girls rec game Saturday 7;00 at Friars. They can be a rec team or a younger team playing up. We are also looking for teams to fill 4th grade lower athletic games, 8th grade athletic games and JV boys gamees. If you do not have a game this weekend in any age group and want one also email us as may have some time slots open up this weekend. If interested in any of this email us at tom_sunderman@yahoo.com
12/11/2020 11:58 AM
McNicholas Protocol
For teams who will be playing a game at McNick, please review this document.
SCHEDULE UPDATE
Over the last 48 hours we have had 17 teams thrown into quarantine. We have also moved several teams into the proper divisions. The schedules for December have been updated and locked. There are a few teams we are still trying to get games for that have requested them, along with two teams we still have to cover games for due to quarantine. Please make sure you have the updated schedule. Also the tentative schedule forJanuary and February will be released next Tuesday night once we have an idea on what the Ky governor is going o do for sports played in Kentucky.
12/9/2020 2:48 PM
How to Report Score
This is THE way to report scores:

Go to our website.

Under the Leagues tab, there is a Report Score button to click.
This opens a form for you to fill out. Date and Time of Game (not the current time!), Gender & Grade of Team, Location of Game, Home Team Name & Score, Visiting Team Name & Score. There are over 100 games each day and all this info is needed to match the score to the correct game game. There is no need to submit the score every day, please be patient - all scores should be posted prior to the next weekend's games. Please do not send emails or texts with game scores. If you represent a gym that has collected scores for the day, and would like to enter them yourself, send Cathi a request (text or email) to be set up.

Thank you for your cooperation!
SWOB Staff
12/7/2020 1:40 PM
OCA Parking and Protocols
Updated to show parking instructions (so you don't get towed} and their admission protocol (enter10 minutes prior to your game)
WINTER LEAGUE INFO
Coaches,
I have received about 300 emails in the last 48 hours. I am trying to answer all of these and take care of all concerns. Tonight I will be sending out additional protocols for certain facilities. As a league we will be requiring masks for spectators (at all times) and for coaches and players when not playing. Temperature checks will be done entering all facilites. Although we are not limiting spectators at all faclities we are highly recommending immediate family members to attend games until further notice. We know sometimes yo need a grandparent to run you chlld to a game but we really want to keep spectator numbers down. We also do not want parents to miss watching their kids play because they cannot find a sitter for their other kids. PLEASE CHECK BACK FRIDAY MORNING FOR ANY ADJUSTENTS TO THE SCHEDLE - IF YOU WANT AN EXTRA GAME THIS WEEKEND OR NEED A GAME EMAIL ME AT tom_sunderman@yahoo.com. I have about 25 games to fill due to various reasons. Thanks
12/3/2020 2:24 PM
Winter League Schedules
Coaches and coordinators - we are going to release a tentative schedule for the month of December tonight. Please be patient as this is going to be a very trying winter but we want to get the season in for our kids. In the last 24 hours I have had 8 teams request byes for the first weekend due to quarantine. Also just a week ago Ky Governor shut down their gyms for an indefinite time which caused us to lose 388 hours of hike gym time for Ky Teams. We have been making all necessary adjustments this weekend to get started.
11/30/2020 10:37 AM
The following reports can be viewed, printed or downloaded.
Reports
Other
---
All event related questions should be directed to Tom Sunderman at Tom_Sunderman@yahoo.com or call 513-235-9007.