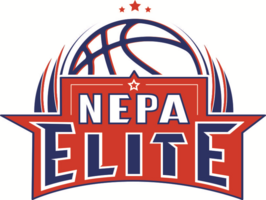 Messages
Playoff Schedule
Good evening.

With the conclusion of the regular season tonight for 7 of the 9 divisions, the brackets have been updated with your next games. The playoff schedule has been worked out and you can see when your game days and times will be moving forward if you were to win. Again, this is a single elimination playoff, so if you are eliminated, your season has completed.

We greatly appreciate your participation in our Winter League at Riverfront Sports. We also appreciate your patience and understanding during this entire season. It has certainly provided us with many challenges, but we did our best to get through these difficult and trying times to allow the kids to play.

As always, if you have any questions, please let us know.

Thank you,

Riverfront Sports
2/8/2021 9:47 PM
Reschedule 2/2
Good afternoon.

Due to the ongoing weather and for the safety of our teams and families, we are going to reschedule tonight's games to Monday, February 8th. Playoffs will begin Tuesday, February 9th and Thursday, February 11th.

If you have any questions, please let us know. Thank you!
2/2/2021 1:26 PM
Postponed 2/1
Good morning.

Due to inclement weather, tonight's NEPA Elite Girls and Boys Winter League games are going to be postponed until tomorrow, Tuesday February 2nd. You may find the rest of the regular season posted as well.

If by chance we have to reschedule tomorrow's games as well, I will be in touch with more information.

Thank you and stay safe.
2/1/2021 9:45 AM
Reschedule 1/26
Good afternoon.

At this point we are going to reschedule this evening's games and push them to Monday, February 1st. The schedule is reflective on the Exposure app.

Thank you and stay safe!
1/26/2021 2:09 PM
Today's Games
Good morning.

As we continue to monitor the impending weather that is expected to hit our area today, we will make a final decision on tonight's games by 2:00pm this afternoon to give everyone enough time to plan.

If you have a game this evening and it does get rescheduled, we will be looking to move the games to Monday to set us up for playoffs to begin by the end of next week.

Thank you.
1/26/2021 9:28 AM
Schedule Update
Good evening.

The schedule for this week has been updated. If you have been in multiple divisions throughout the year, please check both to make sure.

We apologize for the late release, but please bear with us. We are doing our best to make sure that we get the right match ups, everyone gets their 7 games before playoffs, and as always, doing our best to accomodate all of the scheduling requests for each team.

As everyone has completed their 7 games or will get to it, playoffs will start the first week of February. We will not be able to be as accomodating during playoffs as a lot of teams may have conflicting requests.

Thank you.
1/23/2021 6:01 PM
Winter League Payments
Good morning!

If you have yet to make a payment for the NEPA Elite Winter League, please do so as soon as possible. I cannot schedule your teams moving forward without payment in full. If you have any questions, please let me know.

Thank you.
1/11/2021 12:11 PM
Mask Protocol
Now that we have been cleared to reopen and resume play, we want to reiterate that the Commonwealth is requiring all people in the building to wear masks including players unless they meet one of the exceptions of Section 3. Our main goal is still to provide a safe environment for all athletes so we will continue to follow recommendations. Here is the link to our full COVID-19 Protocol with more details regarding Section 3. https://www.backcourthoops.com/game-protocols/
Please let us know if you have any questions.
1/4/2021 11:47 AM
Holiday Tournament
Good afternoon.

We just wanted to remind you of our Holiday tournament that is just a few weeks away. Registration is open if you are interested in putting a team in. We will be capping the number of teams in each division and this will be on a first come, first served basis due to court availability for all of the divisions. Unfortuantely, we won't be able to make any exceptions after the division has closed.

If you have any questions, please let us know.

Thank you,
Riverfront Staff
12/3/2020 1:19 PM
New Mask Protocol - 12/1
Good afternoon!

At this time, Riverfront is not requiring athletes to wear masks during active participation. It is at each player's disrection based on the edict listed below from the Department of Health.

According to Section 3 of the Department of Health update, the athlete would be asked to work through alternatives that would reduce or eliminate the respiratory droplets that would impact others in proximity. If the sport, equipment, or exertion level does not allow for face covering to be worn safely then the athlete should not wear a face covering.

Thank you.

Riverfront Sports Management
12/1/2020 1:15 PM
Updated COVID Mask Rules
In response to the strengthened masking order issued by Governor Wolf's administration on Tuesday, November 17th, Riverfront Sports will be complying with the order effective immediately. Masks MUST be worn at all times while at the Riverfront Sports Complex, whether you are actively participating in one of our programs or spectating. Players will not be able to participate if they don't comply with the order.

Thank you,

Riverfront Sports Management
11/18/2020 4:37 PM
League Schedule
Good evening.

After many hurdles, the first three weeks of the schedule have been completed and are posted on the site. If you haven't used Exposure before, I suggest you download the app for easier access to league information. Each team should have received AT LEAST 2 games in the first three weeks. As teams continue to put in or change requests, please be patient with us as we continue to try and accommodate each team.

Please remember that you will not be allowed to access the building until 5 minutes before your game, so please do not show up earlier expecting to get on the court or in the building sooner.

A separate email will follow tomorrow with our protocols and procedures.

Thanks again and we are looking forward to hosting the Winter league!
11/6/2020 6:36 PM
Description
Our Winter Team League is for teams comprised of athletes from the same school. Our league is designed to provide teams with quality competition in a structured game setting. Each team will be required to provide a scorekeeper or clock operator for every game.
Tournament
All teams
Boys & Girls: 8th, 7th, 6th, 5th, 4th
Ability: Competitive
$425.00 entry fee
Location
Riverfront Sports
5 W Olive Plaza
Scranton

,
PA
Directions
---
All event related questions should be directed to Kevin Clark at kclark@riverfrontsports.com or call (570) 347-0797.