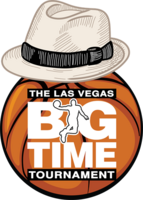 Messages
Last Call
We are less than two weeks away from the 2022 LV Big Time. We have limited spots in every division. To regisgter click on the link below. For questions email
Sporter106@aol.com

https://bigtimelasvegas.com/
7/10/2022 11:27 AM
Still time to register!!!
Registration is still open for the 2022 Las Vegas Big Time. For more information check out our website.

https://bigtimelasvegas.com/

7/5/2022 1:32 PM
2022 LV Big Time
The Las Vegas Big Time is the successor of the Fab 48. It still has Bishop Gorman as the main gym, run by the same staff, and still directed by Gary Charles and Grant Rice.

To register click here
https://bigtimelasvegas.com/
5/23/2022 12:14 PM
Parking/Registration
DIRECTIONS FOR THE RIO HOTEL

The Games will take place in the Pavillion Ball Room at the Convention Center.
Do not park at the normal casino or valet. Go the East Side of the hotel and park on the 15 Freeway side of the hotel; The area where the Pavillion is can be accessed right of of Twain Avenue.

If traveling West on Twain, turn left into the parking lot on the East Side of the Hotel.
If traveling East on Twain, turn right into the parking lot on the East Side of the Hotel.
If you see a sign on the glass doors that says PAVILLION, you are in the right place!

Registration is from 8:30am - 6:30pm at the Rio!
7/21/2021 11:43 PM
CHECK IN
Hello,
Coaches may check in at the following times. Only the coaches need to be at check in. (Three coaches wrist banks per team)
Wednesday- Bishop Gorman High School 4pm-9pm.
Thursday- RIO Pavilion Ballroom- 8:30 am -8:00 pm
You can check in after first game.
Rob
702-510-9895
7/20/2021 12:04 PM
Click on a division below or search for a team to view the schedule.
---
All event related questions should be directed to Rob Rosenblatt at rosenblatt_rob@hotmail.com.