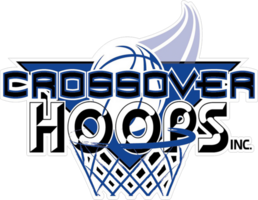 Crossover Hoops Inc
presents
Battle on the Hardwood City Rocks-Lobello
Spooky Nook, Pennsylvania
Messages
Crossover Nationals
Hi Coach,

See attached for information on your team qualifying for Crossover Nationals. Thanks
Coach Check In
Hello all,

Please note that the Coach check in will be located at the main entrance of spooky nook. Please enter through the main entrance to get your coach pass. Thanks.
5/7/2021 8:10 PM
Code of Conduct Reminder
Hello all,

Please see attached for a reminder on our code of conduct policy.
Tournament Schedule
Hello all,

PLEASE READ THE ENTIRE EMAIL


The schedule for the May 8-9 Battle on the Hardwood is now available via the free Crossover Hoops Inc app. We strongly recommend that you download the app as it will be your main source for tournament information. In addition to the schedule the app has a built in gps to assist you in getting to the gym. In the event that you cannot download the app you can find the schedule HERE

PLEASE GIVE YOURSELF PLENTY OF TIME TO ARRIVE. WE CANNOT HOLD GAMES UP FOR LATE ARRIVALS. PLAN TO ARRIVE AT LEAST 30 MINUTES BEFORE YOUR GAME

The following COVID protocols will be in place at all times:
-NO LIMIT ON FANS
-Masks must be worn by all players,coaches and fans at ALL times
-Players must wear masks while playing and on the bench
-No more than 2 coaches on the bench per team(2 coach passes will be issued per team at coach check in)
-Only rostered players on the bench
-No pre/post game handshakes

Lastly for your reference I've attached a copy of our rules. We're looking forward to a fun weekend of basketball. Safe travels to all.
---
All event related questions should be directed to Tony at Tony@crossoverhoopsinc.com.