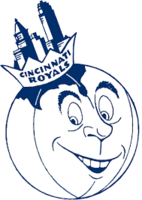 Messages
Final Schedule/Brackets
Hi coaches, the final schedule as well as all brackets have been posted for this upcoming weekend. Please refer back to the schedule and confirm game times as some may have changed throughout the day. We look forward to seeing you all this weekend!
6/10/2021 7:28 PM
Schedule has posted
The POOL PLAY schedule has been posted. You must recheck the schedule tomorrow, Thursday, after 2pm for any revisions, due to our error.

Sunday's BRACKET locations/times will be posted soon.
6/9/2021 3:25 PM
The following teams are officially participating in the 15th Annual Under Armour Summer Blast.
Please note some teams may not be present yet. Click on the team to view more details.
---
All event related questions should be directed to Tom Sunderman at Tom_Sunderman@yahoo.com or call 513-235-9007.