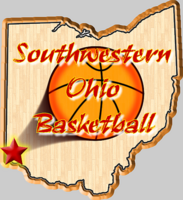 Messages
Schedule is LIVE
SCHEDULE link
Please download the Exposure App, follow your team(s) and share with your families.

There have been some tweeks to this week's schedule. Please check your entire schedule.

There are 135 teams in the league, more than 650 games and just about zero amount of open court space. There are still about 25 games remaining to be scheduled.

We have tried to address all of your requests. We have had to combine Sunday teams with weekday teams in order to provide variety among similar abilities.

We appreciate your choosing to play your summer league basketball with us.
Let's have a great summer!

Tom and SWOB staff
6/13/2021 4:07 PM
Week 2 is Available
This is the tentative schedule for the second week of summer league. The full schedule will be published this weekend.

if you have any impossible conflicts, email Tom_Sunderman@yahoo.com
NO calls or texts - we need the paper trail to document any changes.

Thank you for your patience
SWOB
6/11/2021 11:10 AM
SUMMER LEAGUE SCHEDULES
Coaches,
We will post this week's schedule on Friday morning. We will also post a complete tentative schedule Friday night or Satrday afternoon. We are reviewing them now. If you requestsed Sunday games you may have some weeknight games, and if you reqested weeknight games you may have some Sunday games. There is also one Saturday we have used in mid to late July to get all the games in.
We tried to match teams up the best we could for good competitive games. This week we will be creating some crossover games to get even better matchups. We have over 120 teams with 6 teams already on a waiting list to get in. We ask you to work with everyone to the best of your ability to make your schedle work. We cannot guarantee the perfect schedule, but we also have more teams than 6 other leagues in the tristate area combined. We wamt your kids to have a great league to play in with comparable competition when possible.
We will send out league rules along with the schedule conflict policy for the summer league. IF YOU HAVE NOT PAID YOUR LEAGUE FEES YOU NEED TO GO ON OUR WEBSITE AND PAY THROUGH THE PAYPAL LINK, GO TO VENMO AND PAY @southwesternohiobasketball, OR MAKE AN ARRANGEMENT WITH TOM SUNDERMAN OR YOUR TEAM WILL BE REMOVED FROM THE SCHEDULE JUNE 15TH.

6/11/2021 1:01 AM
SUMMER LEAGUE
Coaches,

A reminder the summer session is based on the grade they are leaving and not entering. I am currently working on first week's schedule and need you to check to make sure you are in correect age grop. If not I can move you to the correct one
6/2/2021 4:08 PM
SWOB Summer League
Coaches - I will be putting out the first week schedule tomorrow. We will start the week of June 6 due to spring league tournament just starting tonight. And if anyone wants a game this week email me and if we have a cancellation I will slide you in. If not look for everything start next week. Thanks
6/1/2021 10:59 AM
Grade as of 20-21
Summer league is based on the school year 2020-2021. Send a reply if you need to change your division.
5/22/2021 10:31 AM
Click on a division below or search for a team to view the schedule.
---
All event related questions should be directed to Tom Sunderman at Tom_Sunderman@yahoo.com or call 513-235-9007.