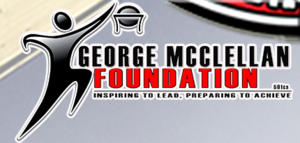 Messages
2 NCAA Event in Houston
Sign up today for 2 more NCAA Events

2 NCAA certified men's events in Houston by JRB Group.

Summer Finale
July 16-18
The Gym


The Grassroots Show
July 23-25
The Gym

Stay home save
$$$ and still get
Baller TV
Media
College Coaches.

Please maximize your exposure and play in both

Sign up at see both link below


https://basketball.exposureevents.com/152547/summer-finale/registration
Or

https://basketball.exposureevents.com/170562/grassroots-showcase/registration


call Jim Hicks - 713-539-1067
Call Rick Nelson - 832-651-9032
Call BJ - 281-414-8103
7/9/2021 2:18 PM
Team Check In Process
Good morning teams! All players must have uniform to enter. Teams checking in at The Gym (Atascocita) location; will enter through the rear entrance.
7/9/2021 7:58 AM
MORE SCHEDULE INFO!
Schedule has been updated.
Be sure to check THE SCHEDULE and share with your basketball family.
The GMI schedule can be found at GMFcares.com
Plus, you are strongly encouraged to download the Rcs Sports app for timely updates and more info!
7/6/2021 11:17 AM
The following reports can be viewed, printed or downloaded.
More detailed reports can be found on the divisions page.
Reports
---
All event related questions should be directed to Marjorie Taylor at gmi@email.com or call 281-546-2776.