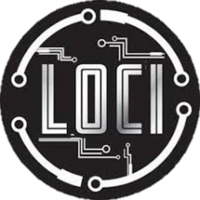 Messages
Schedule
Please check the schedule for latests updates. Team coaches must check. in an the site of their first game and sign in to get coaches band. ALL Players must have on full uniform to enter the gym. There will be zero tolerance for disrespectful actions towards officials , opposing teams and fans. Zero tolerance for fighting and Zero tolerance for rowdy spectators Please keep this in mind and pass this information along to all coaches and parents. lets have a great weekend.
4/24/2021 12:22 AM
Admission
Coaches please remind your parents that all admission will be done online
4/21/2021 9:23 PM
Description
One of the Premier Events of Independent Hoops is the Nationally Renowned Tournament Series – Battle of the Best. Battle of the Best is now in its 7th Year and has featured some of the top sponsored and independent travel teams in the country and abroad. The tournament annually is attended by a who's who of top prospects and collegiate programs. Over 200 College Coaches have scouted the tournament series and multiple national media outlets have covered it as well. This is a MUST ATTEND EVENT. #ONCEANDFOREVER #BATTLEOFTHEBEST
Tournament
All teams
Boys: 11th, 10th, 9th, 8th, 7th, 6th, 5th, 4th, 3rd
Ability: Elite/Competitive/Developmental
$350.00-$425.00 entry fee
3 game guarantee
Exposure Certified
Location
General Information
General Admission Available Online ONLY. Click here to purchase tickets. No Cash available at the door.
---
All event related questions should be directed to Dameon Key at lineageofchampions@yahoo.com or call 7068313109.